Uganda, popularly known as the Pearl of Africa, is located in the Eastern part of the African continent and is a top tourist destination mainly because of her abundant natural resources, with diverse cultures, climates, scenic and landscape beauty as well as incredible ecosystems.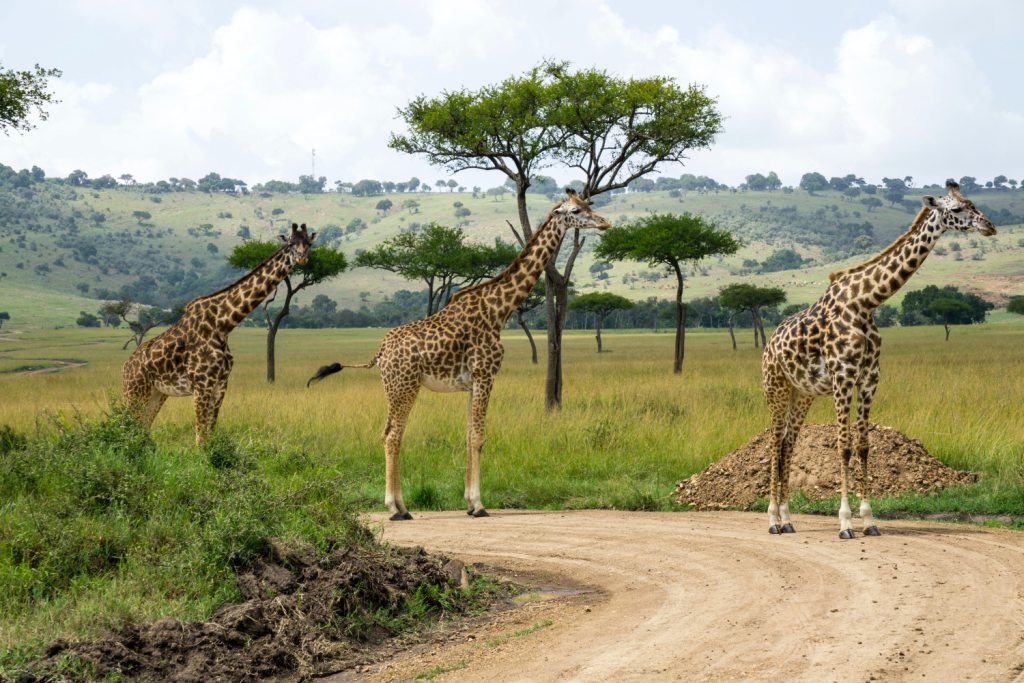 Travellers who wish to visit Uganda may find the following information helpful:
Entry into or exit from Uganda should be made only through gazetted ports of entry/exit;
All travellers to Uganda must possess a valid Yellow Fever Immunization Card, Visa and the corresponding fees;
Travellers above eighteen (18) years of are permitted to bring the following products into the country duty free: 500ml of perfume and eau de toilette, 250g of tobacco products and goods up to the value of US $500 for returning residents. Please note that relevant permits ought to be attained before one can bring live animals, fruits, seeds, flowers and hunting weapons;
Travellers are prohibited from entering the country with narcotics, counterfeit products, explosives, cultural artefacts and pornographic material;
If one wishes to travel with their pet cats and dogs, they must possess a certificate of good health from a registered veterinary officer in the area of origin, signed and stamped ten (10) days prior to arrival in Uganda. Dogs should also be vaccinated against rabies, distemper, hepatitis, parvovirus and leptospirosos not less than thirty (30) days before arrival while cats need rabies and feline enteritis vaccines for the same period before entry into the country;
If one is coming to Uganda for a Gorilla trekking experience, they should first inquire about the right gear to travel with as well as know the relevant fees, permits and guidelines;
Uganda is generally a cash-based society, with credit cards and Traveller cheques in limited use. Travellers with Visa ATM Cards can easily access cash from ATM's located in all major towns in the country;
The official currency in Uganda is the Uganda Shilling. Several foreign currencies including the Euro, British Pound, US Dollar, South African Rand, Kenyan Shilling and the Chinese Yen among others can be conveniently exchanged at the vast numbers of Exchange Bureaus scattered across the country's major towns;
Those travelling with personal electrical appliances need to note that Uganda's standard voltage stands at 230 – 240 volts, with UK plugs in wide use. A universal adaptor is recommended for voltage conversion;
Uganda's time zone is three (3) hours ahead of GMT;
Uganda is blessed with various organic food varieties that are generally prepared according to the requisite health standards. However, travelers are advised to avoid food served by street vendors as well as food served in more informal restaurants as it may be below the required health standards. Travelers should also consider all tap water in Uganda as unsafe to drink. Such water should be boiled or treated before consumption. That said, bottled mineral water is abundant in most shops across the country and sold at reasonable prices;
Communication with loved ones back home is guaranteed since visitors can easily access WiFi services at most tourist hotels and lodges.
One can also purchase a Ugandan simcard which will give them access to several telecommunication services including voice calls, SMS and fast internet among others;
Uganda is generally a peaceful and safe country with some of the friendliest people in the world. However, travelers are advised to always be cautious about their safety as there may be some ambitious elements keen on making a free buck. For example, it is considered wise to always move in groups or with a trusted Ugandan while on a night out. Travelers should also be aware of pocket pickers and thieves as they traverse the country's main towns;
Although tipping is not a standard practice in Uganda, visitors are urged to always tip their service providers since most of them earn meager salaries, as there is no official minimum wage in the country;
Visitors wishing to buy souvenirs to take back to their countries of origin should expect to have a variety of affordable traditional products to choose from and at strategic tourist locations. These may include: carved wooden masks and sculptures, paintings, bowels, woven baskets and African fabrics among others.
In conclusion, travelers wishing to visit Uganda and experience the country's diverse attractions should endeavour to seek the services of a professional tour company like Verdant Safaris in order to enjoy a well planned wholesome Ugandan experience.