There are quite a lot of things to do in Uganda when you visit with Verdant Safaris and these will surely make your stay much more enjoyable as you traverse the wonders of this beautiful Pearl of Africa. Tourist Activities in Uganda vary according to your preference and sense of adventure and can include; tracking mountain gorillas in Bwindi Impenetrable National Park or Mgahinga Gorilla National Park, hiking the snow-capped Rwenzori Mountains, exploring Sipi Falls, boat cruise tours, guided nature walks, bird watching, wildlife game drives, cultural experiences and so much more.
Gorilla Trekking in Bwindi Impenetrable National Park.
Wildlife Game Drives.
Bird Watching Tours.
Boat Cruise Tours.
White Water Rafting on River Nile in Uganda.
Mountain Hiking Expeditions.
Cultural Experiences.
Chimpanzee Tracking Tours.
We have included here below some of the most sought after tourist activities in Uganda that tourists like to partake in whenever they visit Uganda.
1. Gorilla Trekking in Bwindi Impenetrable National Park.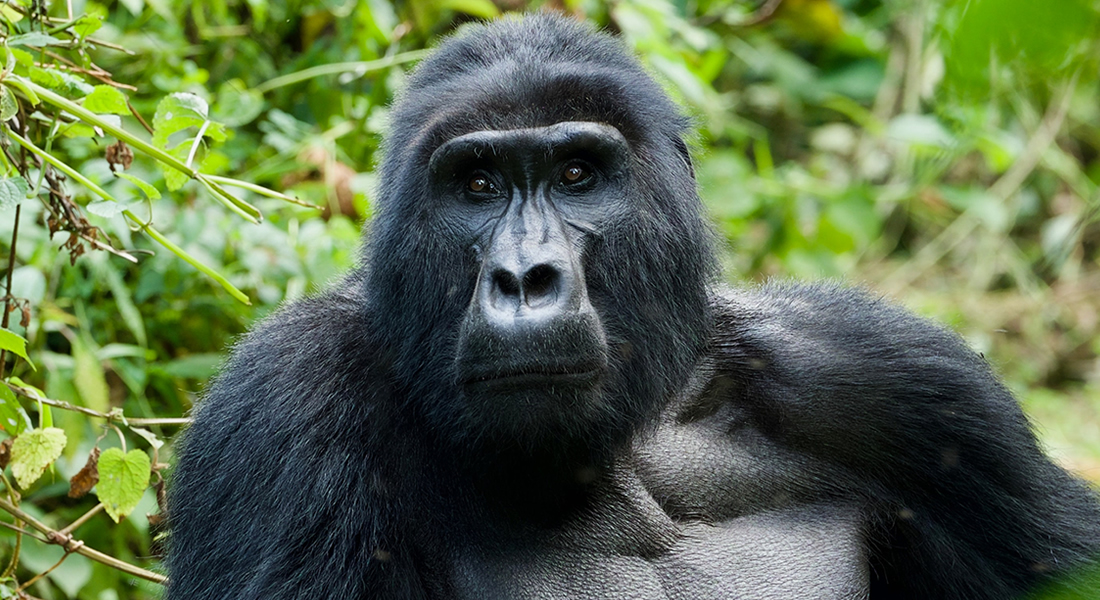 Gorilla trekking is a very popular tourist activity and a unique experience. In Uganda, it takes place in two of Uganda's top tourist destinations: Bwindi Impenetrable National Park and Mgahinga National Park. The natural configuration is suitable for mountain gorilla survival, and it feeds freely on forest plants, fruits, and insects such as Mimlopsis. Two national parks have been declared to protect the endangered mountain gorillas. They coexist with other rare animal species such as giant forest hogs, duikers, and birds that fill the forest with incredible sounds.
Bwindi Impenetrable National Park contains a series of steep slopes along which are small caves that used to be habitats of the short structured people, valleys and a source of beautiful waterfalls for example in the south of Rushaga on a special guided nature walk. It leads to deep within the forest to "bagyenda falls" a very refreshing spot, cold oozing water fall down in between rocks. About 120 species of mammals including several primate species like the l'hoest monkey, black and white colobus monkey, baboons. There are other mammals like forest elephants, mountain duikers although they are rare to spot. Besides animals, Bwindi is home to more than 300 species of birds some of which are endemic to the region like the African green broadbill.
2. Wildlife Game Drives.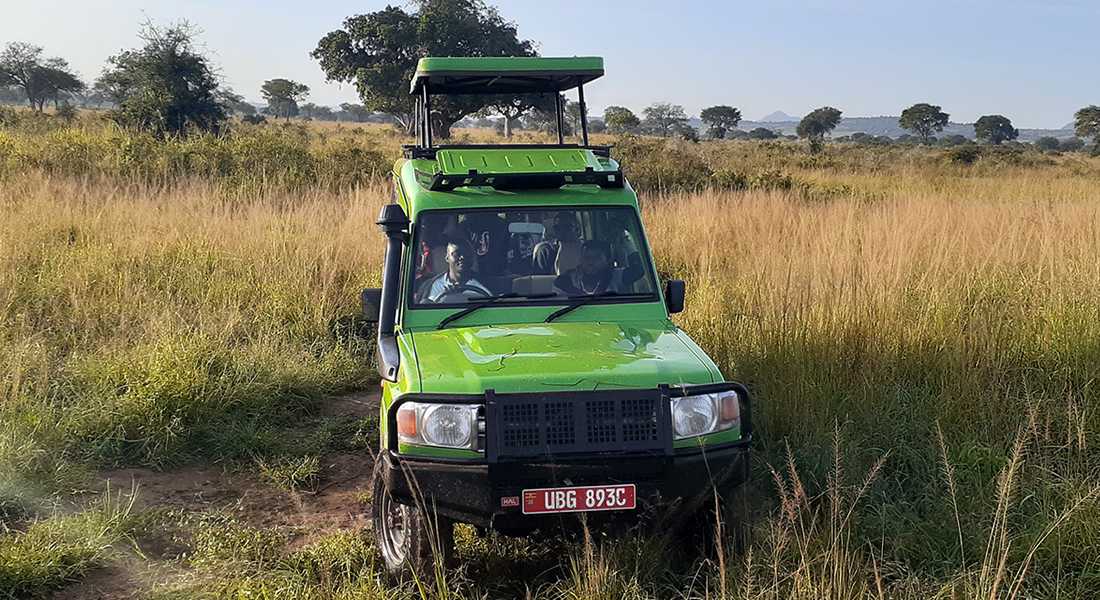 Wildlife Game Drives in Uganda take place in Queen Elizabeth National Park, Murchison Falls National Park, Kidepo Valley National Park, Lake Mburo National Park and Semuliki National Park. Each of these conservation areas uniquely identifies its self with rare features although some may be related, others cannot be found anywhere else but in specific parts of the parks. The game drives will expose you to the finest of Uganda's flora and fauna introducing you to the untold beauty of mother nature. The national parks are governed and managed by the Uganda Wildlife Authority (UWA).
Wildlife Game Drives in Uganda take place in the savannah national conservation areas. Uganda is popularly known as 'the Pearl of Africa". The vegetation of Uganda is thickest from south dropping drastically to a wooded savannah and grasslands towards the central and northern Uganda. Abundant wildlife is present in the national parks, gazette conservation areas and game reserves. It is a land locked East African country bordered by Kenya to the East, South Sudan to the North, Tanzania to the South and Democratic Republic of Congo to the West. Most of the country is placed on a plateau marked by the mountains and rift valleys across borders. Along the floor of the great Albertine rift valley are most savannah national parks where game drives do take place.
3. Bird Watching Tours.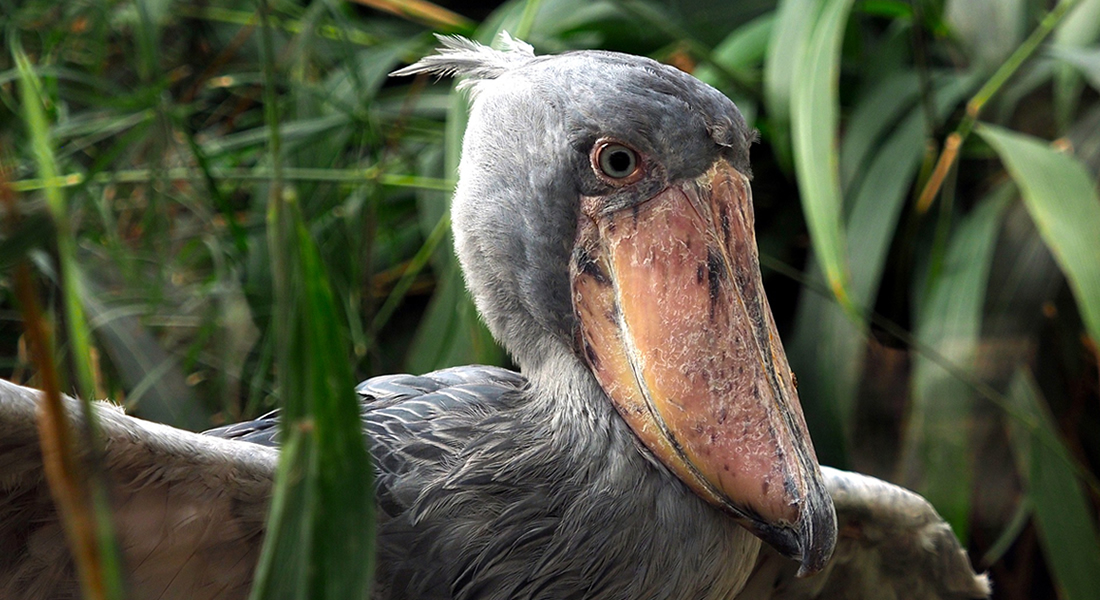 Uganda is a haven of Birds, half of the bird population in the country can be found on any African Continent you visit, and uniquely some of these species are endemic and can only be seen in some particular parts of Uganda. Birds are everywhere even within the surroundings of Uganda's Capital City (Kampala). The country records more than 1000 species that have been seen migrating all throughout the year from one location to another. The best birding spots covers most Ugandan National Parks and these include Bwindi Impenetrable National Park, Kibale Forest National Park, Mgahinga National Park, Murchison Falls National Park and Queen Elizabeth National Park and other parks are Nile River in Jinja and the Entebbe Mabamba Swamp.
Uganda is a land locked country in Eastern Africa commonly termed as the Pearl of Africa. It has a vast vegetative cover ranging from open savannah grassy lands, woodlands, montane forest, tropical rainforests, heath and moorlands all of which act as habitats to several bird species, animal and plant types. Uganda is a paradise of birds the ancient forest is perfect for bird stay and the biodiverse regions are quite more complicated to reach.
Uganda has a diverse eco-system top famous for safari activities, bird species mainly migrate from the shores of Lake Victoria Uganda's largest water body locally termed as Lake Nalubale, the source of the Nile and the Albertine great rift valley region. There are top 10 bird kinds most travelers look out for while on their safari to Uganda these include, the rare shoebill stock, the great blue turaco, The Shelley's crimson wig, standard winged night jar, the short tailed warbler, the African green broad bill, The African green breasted pita, the Doherty bush shrike, the bar tailed trogan, the black breasted barbet, each of which presents a different character living in unique habitats of the country's top conservation areas.
4. Boat Cruise Tours.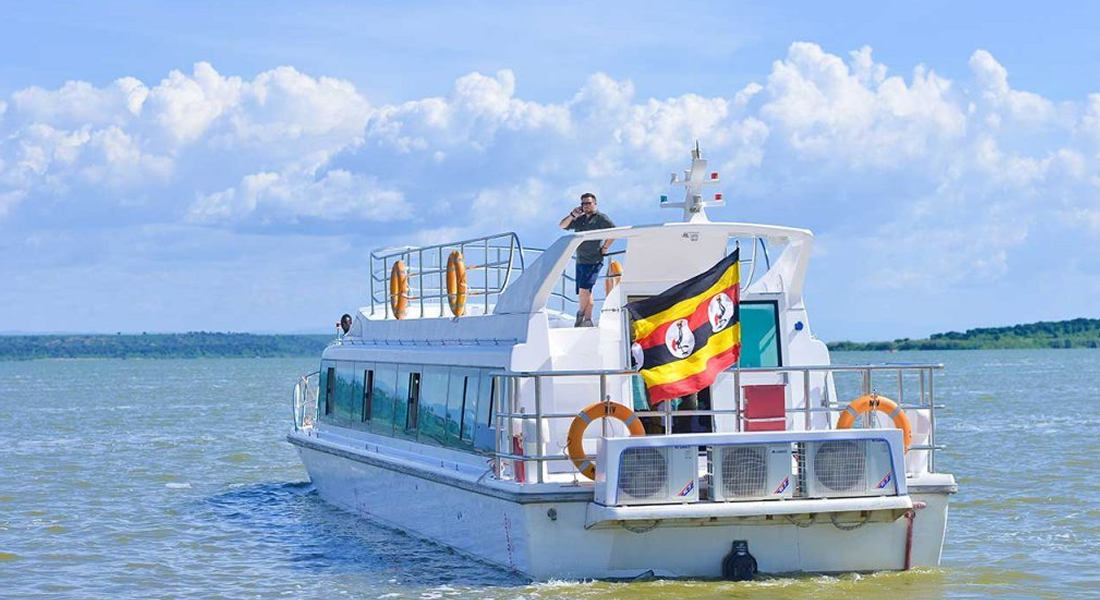 Boat cruise in Uganda is one of the top list of things worth doing while on safari to the destination. They take place along known water bodies including the Lake Victoria, Kazinga channel in Queen Elizabeth National Park, Murchison Falls National Park to the bottom of the falls and Lake Mburo National Park boat cruise. There are popular sightings of large animal gatherings along boat rides and a one way to exploring and enjoying the gifting of the Pearl of Africa. Uganda has an incredible number of rivers and lakes and is home to the world's longest river Nile upon which are several tourism activities like white water rafting, boat cruises and sundowners. It has four of the East Africa large water bodies. Lake Victoria occupying most of the south, Lake Albert, Lake Kyoga and Lake Bunyonyi deepest of all and second in the whole of Africa formed as a result of volcanicity, decorative with so many small islands.
Boat cruise in Uganda is done best during the dry seasons of the country it should be noted that Uganda receives two seasons all throughout the year between the months of June – September and December to January, it is advisable to do this during the dry season because of the increased volumes of water on the lakes. Uganda's tourism cuts across the country with so much to explore ranging from its flora and fauna, landscapes and cultures. Uganda is generally a flat plateau comprised of numerous hills, valleys and extensive plain lands. The vegetation of Uganda ranges from the tropical rain forests, savannah wood and grasslands to Marshy swampy areas. The vegetation is heaviest to the south and typically becomes scattered to the north.
5. White Water Rafting on River Nile in Uganda.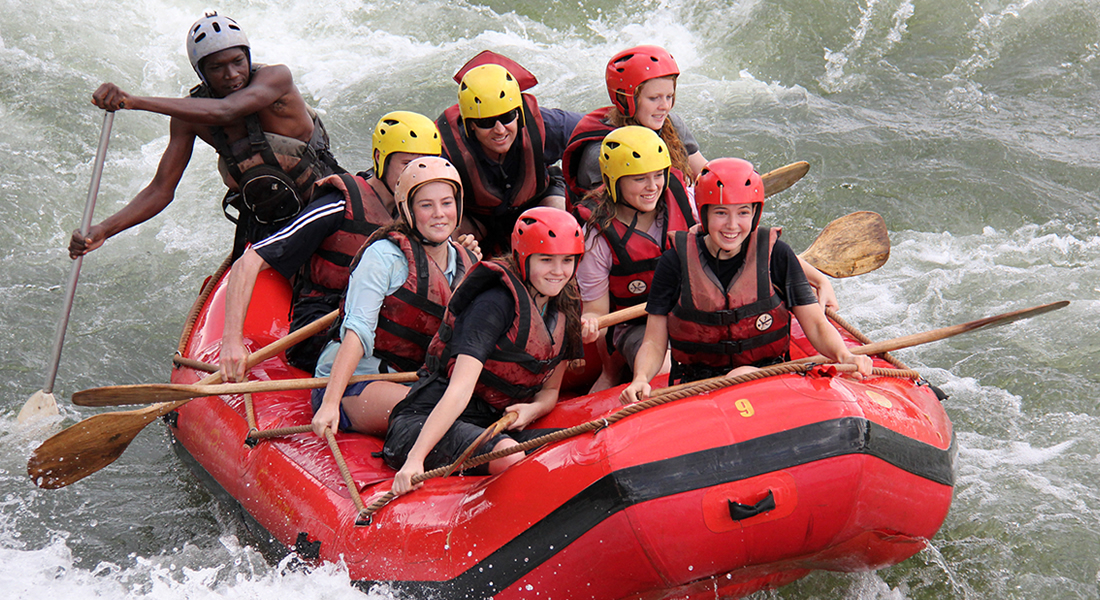 White Water Rafting on River Nile in Uganda is one of the most exciting Uganda safari experiences you can have on a safari in Uganda. You may choose to do half day rafting or full day rafting depending your itinerary and budget. We recommend you go for full day rafting to get the real feel of the World's longest river. With company of expert personnel, you will cover an equivalent of 21 kilometers for a full day rafting experience on River Nile. You will pass through 4 big rapids in the morning and 4 other big rapids in the afternoon.
The guides will give you a complete drill before you head out to the river to ensure that you fully enjoy the experience and will be right with you every step of the way to ensure that you are safe throughout the entire voyage. White water rafting on River Nile in Uganda is best done in groups so we encourage you to come with your friends and family so that you share the memorable experience.
6. Mountain Hiking Expeditions.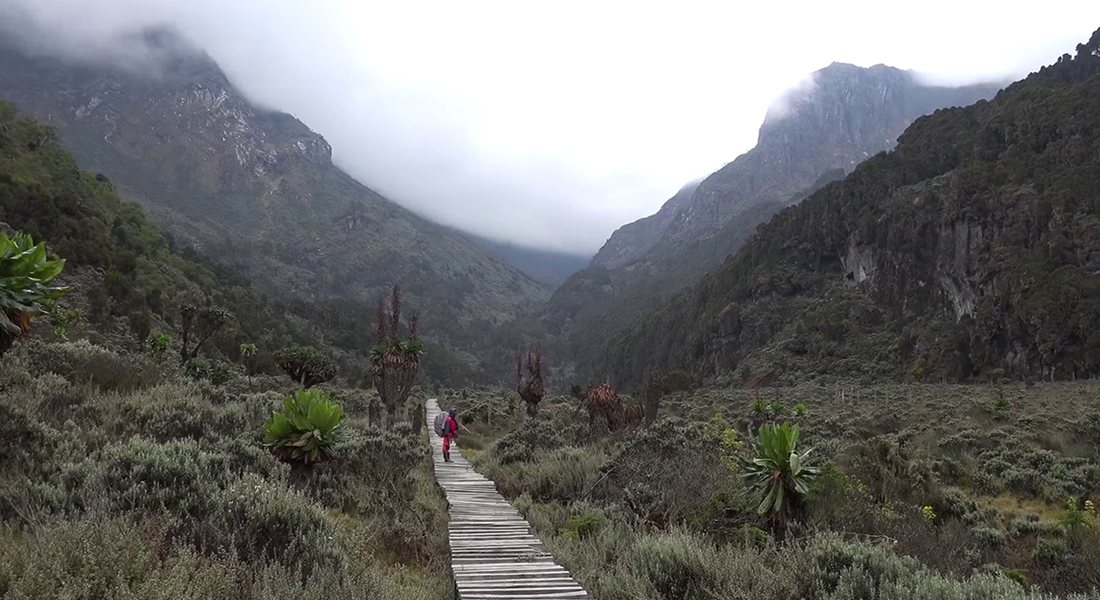 Mountain hiking in Uganda takes place in protected areas mostly with mountains, the country is known as the pearl of Africa because of its never ending beauty located in east Africa, it is bordered by Tanzania, democratic republic of Congo, Kenya and the republic of South Sudan, it is characterized by a savannah wood and grassland, montane forest, bamboo forest heath and moorland, these are natural habitats of wild animals, including Mountain Gorillas, zebras, chimpanzee, golden monkeys, antelopes like impala, oribi Uganda Kobs, Jackson hartebeests, elands have been dotted and distributed naturally in each eco system,  most of Uganda's mountains species live in the forested areas like the mountain duikers, giant forest hogs, forest elephants among others. Mountain hiking in Uganda is at Mount Rwenzori, Mount Elgon, mountain Sabyinyo and Muhabura in Mgahinga National Park.
Uganda receives an equatorial type of climate experienced all throughout, it is divided into two by the equator, hiking in the protected areas is amazing, there are small hikes like those in Kidepo Valley National Park around mountain Morungule, Murchison Falls hikes to the top of the falls, mountain hiking requires a physical fitness to conquer the summit.
7. Cultural Experiences.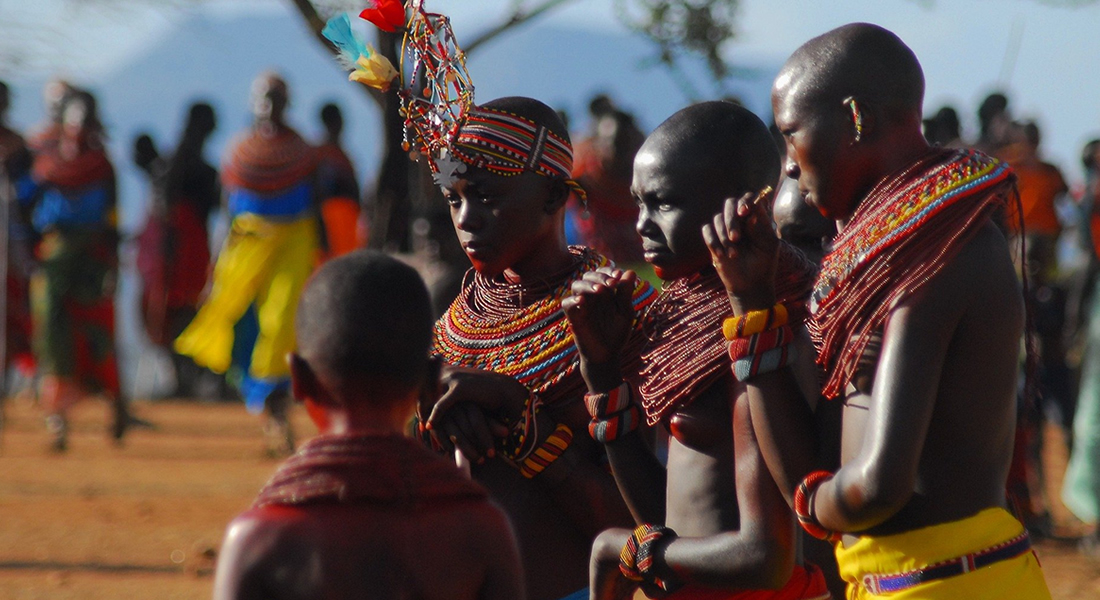 Uganda is known for its beautiful natural setup blessed with a number of flora and fauna, on top of the angelic nature. It has an amalgamation of different cultures each of which presents a unique way of doing things from norms, customs, beliefs and traditions. There are four major kingdoms and well organised chiefdoms in the country. Cultural experiences give a chance to explore more into the African culture, meet the local communities, interact and share experiences. Tribes present their cultures through traditional songs, dances, and folk telling. Most visited tribes include the Batwa, Karamojong's, Ankole, Buganda, and Acholi. Most of the Ugandans are known for their great hospitality. It is one country that is very welcoming and worth a visit just to meet and mingle with the people.
Ugandans is identified of four ethnic group of people the Bantu occupying the largest part of the country, Nilotic, Nilo-hermites, and the Kalenjin. Cultural tours entice your stay especially when seeking to relax and enjoy the moment watching different dances, how these people used to live, telling stories is extremely overwhelming. Cultural tours will include visiting the Buganda kingdom, Tooro palace, Uganda museum, Batwa cultural experience, Ankole kingdom, the Karamojong people, religious centres to mention a few.
8. Chimpanzee Tracking Tours.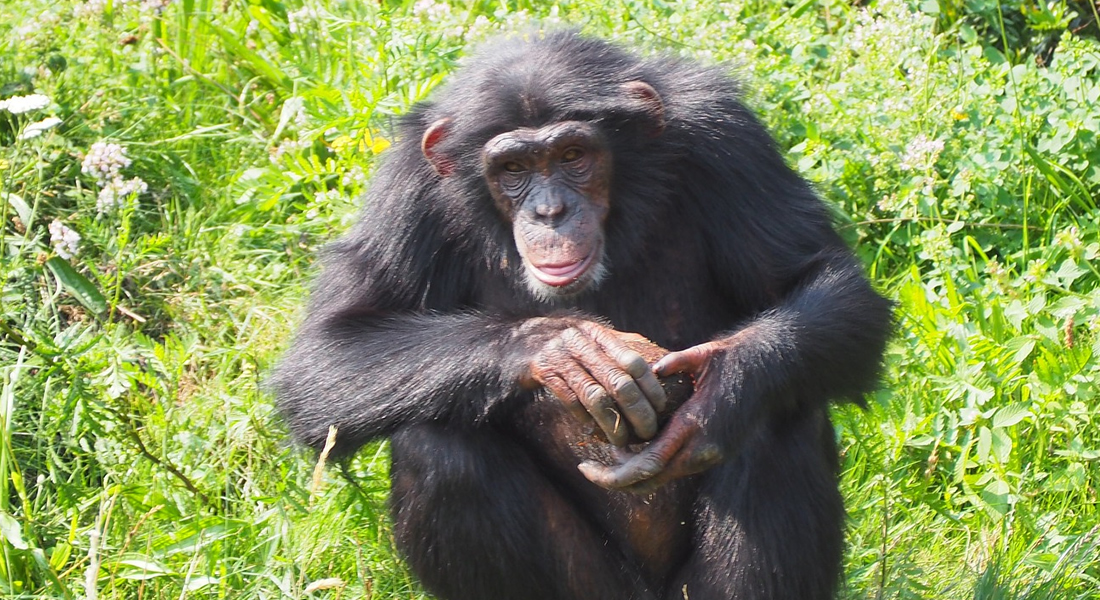 Kibale Forest National Park is a prime destination for chimpanzee tracking. It hosts more than 1500 individuals of the chimpanzee, 13 primate kinds call this home including the blue monkey, black and white colobus monkey, red-tailed monkey, white cheeked monkey, vervet monkey, olive baboon among others. The national park is located in the western part of Uganda and was gazette in 1932 and declared a national park by 1993 in order to protect the many tree, plant and animal species present in the conservation area. The forest is the largest cover in Kabarole district forming a continuous corridor with Queen Elizabeth National Park animal corridor south of the conservation area, the Ishasha sector.
Kibale Forest National Park is one of the places with a high density of chimpanzees. There are high chances of spotting it here compared to any other place with chimpanzees. It begins at the Kanyanchu Visitor Center early morning by 8:00am and tracking is done in two sessions morning and afternoon hours. If there is a special arrangement then it is always done by the mid-morning.