Uganda is known for its beautiful natural setup blessed with a number of flora and fauna and has got an amalgamation of different cultures each of which presents a unique way of doing things from norms, customs, beliefs and traditions. Cultural Tours in Uganda give you a unique perspective on the local life of Ugandans as well as the diverse culture that this country is known for. There are four major kingdoms and well organised chiefdoms in the country. Cultural Tours in Uganda give you a chance to explore more into the African culture, meet the local communities, interact and share experiences. Tribes present their cultures through traditional songs, dances, and folk telling. Most visited tribes include the Batwa, Karamojong's, Ankole, Buganda, and Acholi. Uganda is one country that is very welcoming and worth a visit just to meet and mingle with the people.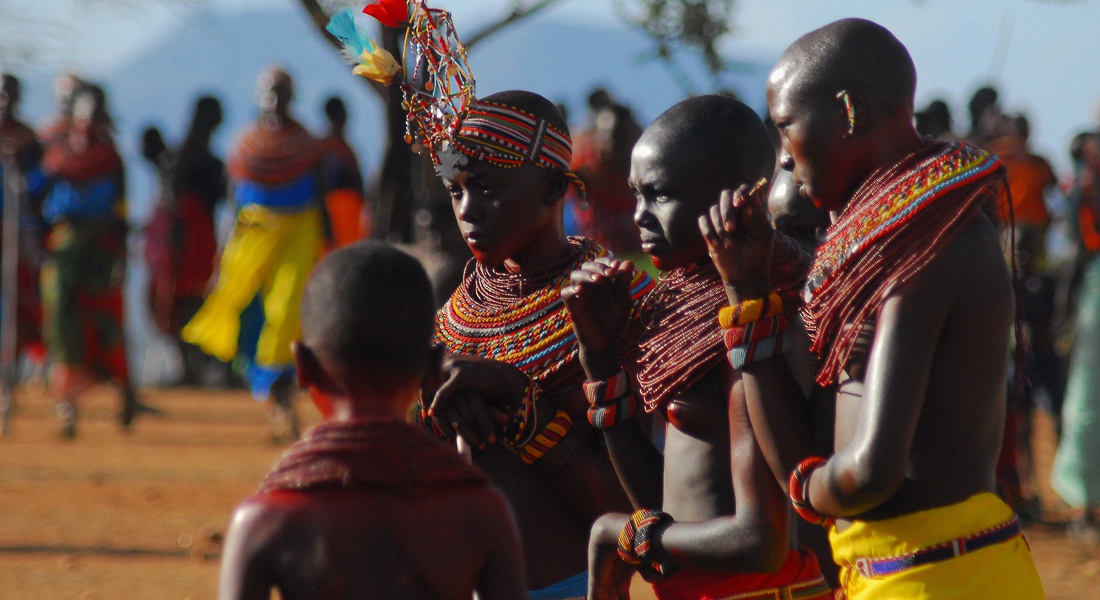 Uganda is composed of four ethnic groups of people. The Bantu occupying the largest part of the country, Nilotic, Nilo-hermites, and the Kalenjin. Cultural Tours in Uganda entice your stay especially when seeking to relax and enjoy the moment watching different dances, how these people used to live, telling stories is extremely over whelming. Cultural tours will include visiting the Buganda kingdom, Toro palace, Uganda museum, Batwa cultural experience, Ankole kingdom, The Karamojong people, Religious centres to mention a few.
Exciting Uganda Cultural Expeditions
The Batwa (pygmies)
The Batwa (pygmies) people a group of the last short structured people in Uganda tend to be the most visited due to their strategic location near the gorilla destinations Bwindi Impenetrable National Park and Mgahinga National Park. Experiencing this culture is through songs and dances.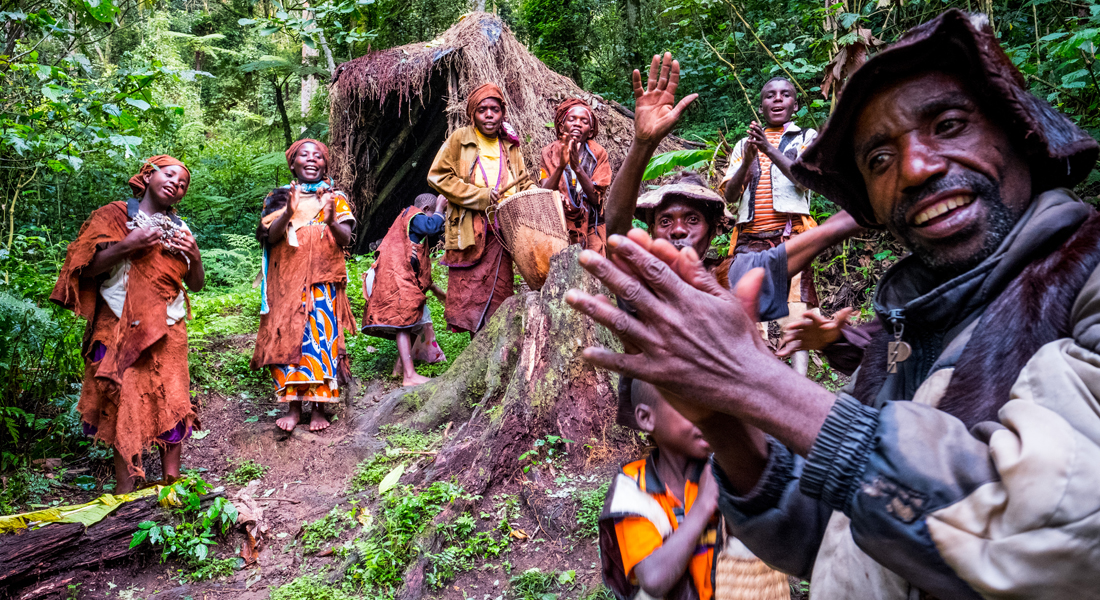 The Batwa lived in the forest together with other great apes of the forest and were the original keepers of the area hunting and gathering food. However due to conservation purposes, they were evicted to the neighbouring villages where they continued living and entertaining travellers. The Batwa cultural experience is done on the Batwa trail where you get a chance to interact with the pygmies, dancing and singing to traditional songs, make fires locally, and show you how they used traditional medicine. A day spent with these people gives you a chance to hike the forest through their eyes. They will make you see the forest through their eyes. Bwindi Impenetrable National Park is one place to find mountain gorillas and hosts half of the total population of the world's remaining mountain gorillas. To find the Batwa one has to move to the Northeastern part of the country in the misty majestic land of gorillas and golden monkeys.
Nshenyi Cultural Village
Nshenyi Cultural Village is placed in the Ankole region towards Ntungamo district. It is a pastoralists' area characterised by rolling beautiful hills, banana and tea plantations. A stay at the village will make you experience the Banyankole traditional way of living. Explore the community through guided walks, visiting homesteads and learn about old farm tools that have been passed on to generations, local markets and schools. Nshenyi Cultural Village activities are passed through experiencing the traditional dance and music of the western part of Uganda. Watch or participate in the milking of the Ankole long horned cows, tree planting among other aspects.
Igongo Cultural Centre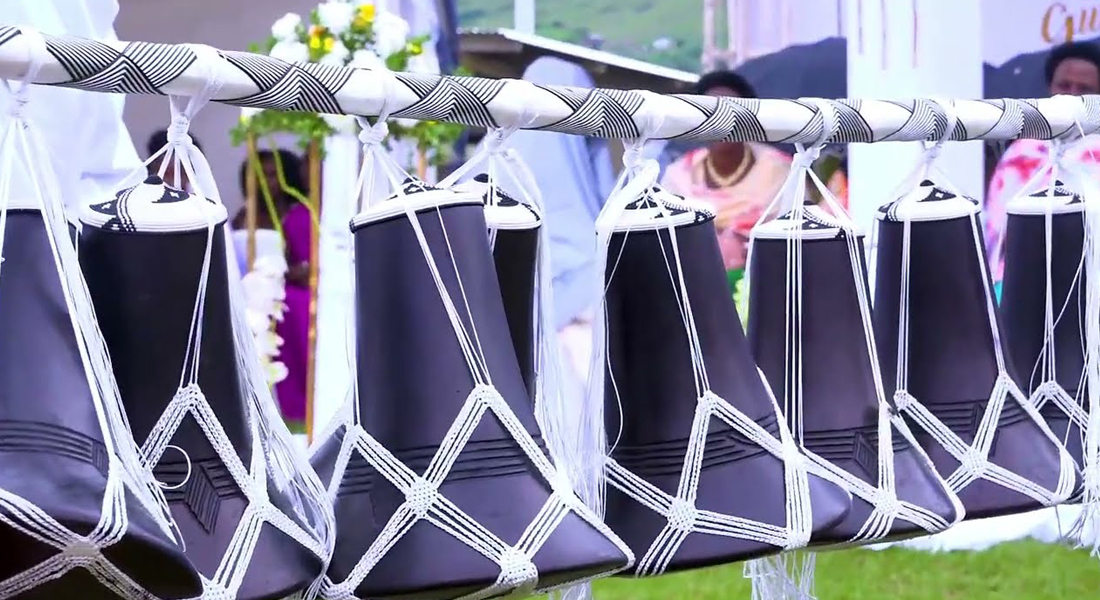 The Igongo Cultural Centre will give you an insight of the traditional beliefs of the western part of Uganda. Experiencing this culture is amazing because it is in the serene environment of Mbarara along the way from greater Masaka. In the centre, visitors can find a museum exhibiting the Ankole and Kigezi cultures. The tour lasts for an hour or half of it. Have a chance to see how the old generation lived, showcase homesteads, milk, calabashes, hides and skin grinding stones and how they used to make ghee.
The Karamojong
The Karamojong is a tribe in the northern part of Uganda with villages (manyattas) situated near Kidepo Valley National Park. A visit to the Karamojong's can be very educative and enlightening as many people don't know of the tribe. They live in groups of fenced homesteads led by cultural leaders and the reason for the fence is identification and protection from the wilderness. They are among the few cultures that have not been eroded by western civilization. Going to the manyattas is a unique experience that gives you a sense of togetherness in the community. Barely dressed children will welcome you with a brilliant smile. The older people are not dressed that much but covered in traditional marks and beads. The Karamojong cultural visit is done on safari to the northern part of Uganda matched with interesting activities like game drives in Kidepo Valley National Park, birding tours and guided nature walks.
Buganda Kingdom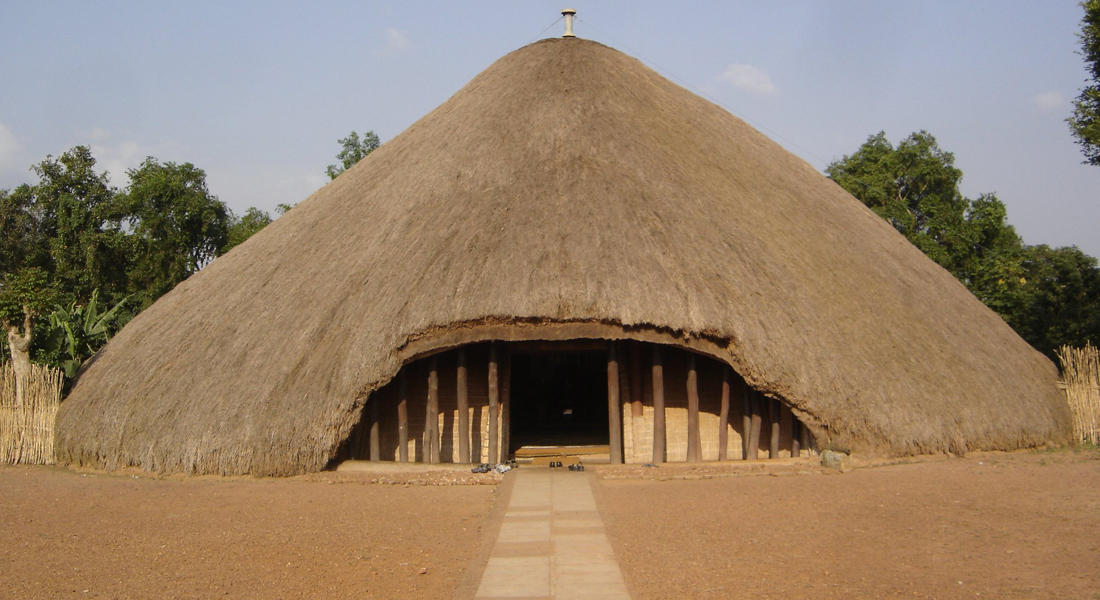 Buganda is an ancient historical place known for having the richest culture in the country. A tour to the royal kingdom, the Kasubi Royal Tombs is worth it. There are many historical sites and monuments around Kampala including; museums, churches and mosques for example the Namirembe Cathedral, Bahai temple, Gadhafi mosque, Namugongo church, Idi Amin torture chamber. All this can be experienced on a one day excursion around Kampala. Within Buganda kingdom, guided walks and Bodaboda rides, through the busy city center are a moment to remember while in Buganda. Late evenings one could in fact choose to reach out to the Ndere Cultural Centre for that authentic African Ugandan performance. The Buganda region identifies its self with a unique dress code for ceremonies. Women dress up in 'Gomesi' while men wear Kanzu's and coats for respect. Traditionally the woman follows the man's origin of lineage and children are named according to their father's side. Traditional wedding ceremonies are performed in order for the man to pay bride price.
There is an organised cultural experience in Mityana district at Entanda where traditional performers entertain guests. African fruits like jack fruit, mangoes, are served on platter. They will teach you how the tribe does its traditions, teach women on how to behave in homes while hiking through the area around Entanda.
Circumcision Culture in Uganda
Circumcision Culture in Uganda is practiced by a Bantu speaking group of people, the Bagisu and Kalenjins. On every even year, they perform traditional dances as a way of initiating young boys into adulthood. there is a lot of entertainment as they get to drum, sing and dance to traditional music. It is advisable to visit in the particular year to witness how they perform. Both tribes live along the foot hills of Mount Elgon National Park. The circumcision is performed using a blunt knife or a sharp one depending on what the circumcision candidate wants. After this you are a fully grown man in the society. The drumming is called 'KADODI' each of the clans have a different way of how these drums sound while the Kalenjin's use only weasels and shakers. Sometimes it takes up to 4 days depending on their ancestral background and place of stay. Experiencing this culture is one amazing thing to do in addition to reaching Mount Elgon to do activities like climbing the mountain, guided nature walks and abseiling at Sipi Falls.
Tooro Kingdom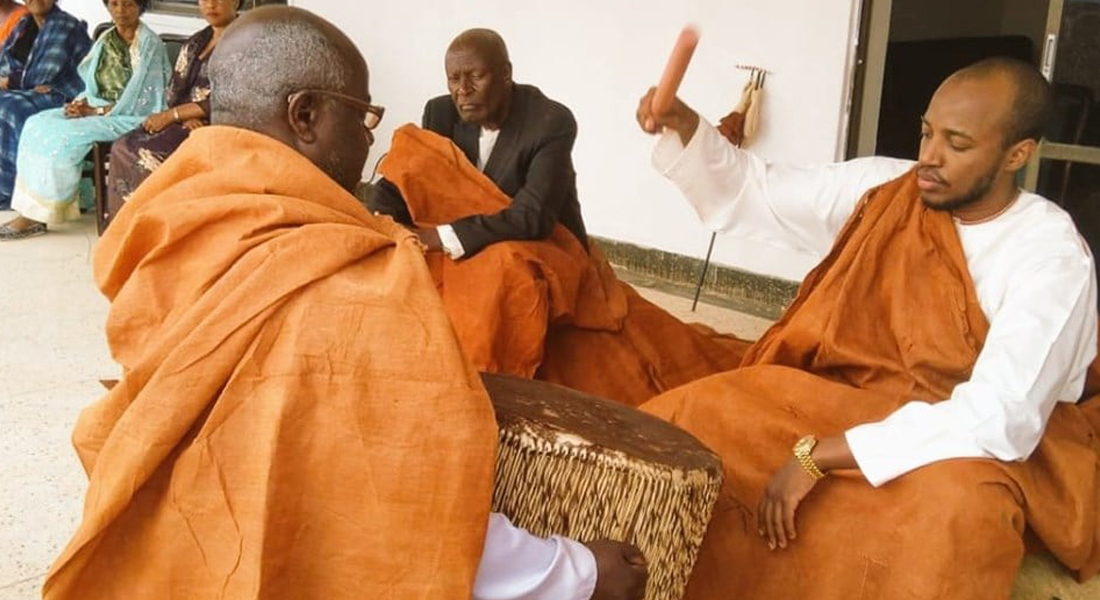 Tooro Kingdom located in Fort Portal town in western Uganda is one of the strong kingdoms in the country. The Batooro have a rich culture of oral tradition and patriotism. You can visit the following places to experience the authentic tradition while in Fort Portal. The Royal Palace of Tooro is a great place of history and culture. The palace was formed in 1822 and it's history can be best told when you visit. Take in the beautiful views of the Rwenzori mountains and Fort Portal town, one of the cleanest and best tourism towns of Uganda. The Tooro people use 'Empako', a traditional way of identification to find themselves, according to clans. It sends a strong message on identity, social networking and reconciliation among the natives. The special unique name is according to cultural composition like "Akiki, Abwoli, Amooti" among other names of the clans.
Cultural Experience in Murchison Falls National Park
Murchison Falls National Park is the largest of Uganda's conservation area. It is bisected into two by the Victoria Nile, was gazette first and is top selling in all of the Ugandan destinations. The locals perform for travellers in communities like the Mubaku village, north of the falls singing folk songs using local instruments like Adungu and drums. Some of the performers are invited to Paraa Safari Lodge just as you cross the Nile to entertain travellers. Murchison Falls National Park does not only stop at entertainment of the travellers but also offers game viewing like warthogs, Rothschild's giraffes, waterbucks, antelopes, kobs, oribi, lions, elephants, buffaloes, leopards among many other animal species are very much present in the national park. There are several activities that can be cheered with cultural experiences for instance the game drives in Murchison Falls National Park, birding with rare sightings of the shoebill stock on a lucky day. Hikes to the top of the falls give the best views of the Nile falling into the plunge pool of 40meters height. Traditionally one of Uganda's presidents, Idi Amin Dada named it the Kabalega National Park after the great Bunyoro Kitara king. This was a simple way of showing a cultural heritage of the park. However following his downfall, the park was renamed Murchison Falls National Park.
Cultural Tours in Uganda take place all over the country, although there are a few particular identified places for tourism activity, right from the beginning of your African safari. One can witness the humbleness of Ugandans and in fact while in Uganda there are no chances of getting lost anywhere because even strangers can locate you where you want to reach correctly. Uganda has a variety of people speaking more than one language however the most official language spoken is English, which was gained right from the British colonial rule.
The capital city of Uganda, Kampala is dotted with so many cultural art crafts inform of clothes, shoes, bags, baby carriers, portraits which one can take home as souvenir. These are also in the local communities around the conservation areas, for example the BOMU women's group in Murchison Falls National Park makes crafts for sale to support the community. Inside Lake Mburo National Park is craft shop with so much of African Jewelry and also around the Equator while you enjoy having views of where the world divides its self into two, you can as well fix sometime and get yourself the finest art piece.
Cultural experiences take place all throughout the year but best during the dry seasons of December-February, June to Mid-September a time with less rains and best to visit. This time is very convenient for both the travellers and performers. Cultural Tours in Uganda can be organised depending on how many days one would love to spend with these hospitable people. Cultural safaris can be combined alongside gorilla trekking safaris, mountain biking, climbing among other activities. It is advisable to come along with insect repellents, boots, hiking shoes, cameras, and any other items of personal nature. It should be noted that Uganda receives an equatorial type of climate with an unpredictable weather where it can rain at anytime. While experiencing culture, there is always a place to rest or spend a night accommodation all around Uganda.