This 1 Day Kampala City Tour offers you an opportunity to see the highlights of Uganda`s Capital city on your tour in Uganda. Visit Uganda's cultural sites, religious structures, administrative buildings, transportation modes, general infrastructural setup, hotels, academic centers and so much more in the capital of the Pearl of Africa.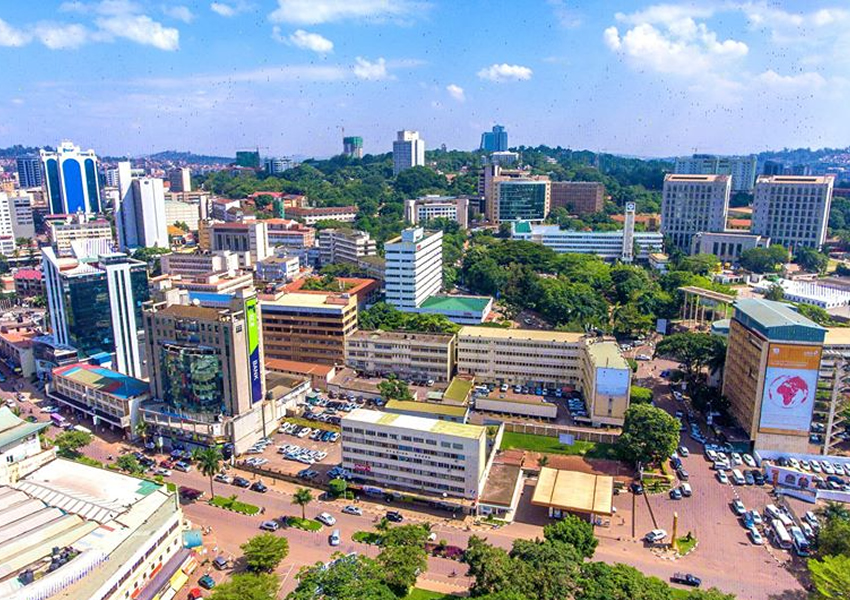 Detailed Itinerary of the 1 Day Kampala City Tour
After your early morning breakfast, a Verdant Safaris tour guide will pick you up from your hotel to start the 1 Day Kampala City Tour. Drive through the heavy traffic to the heart of Kampala City. The upper side of Kampala is comprised of the upper class shopping malls, corporate banks, insurance companies, major forex bureaus, casinos and all important Government organs like the parliament and ministries. The lower Kampala business area where the average income earners majorly shop is too busy and congested with cheaper guest houses, Forex bureaus, restaurants and open eating places, dusty roads, and here you will find the famous Owino Market, the largest 2nd hand clothing market in Africa, the Taxi Park and significantly big crowds of people.
Other places you will visit on this 1 Day Kampala City Tour include;
Kabaka's Palace:
Situated on a hill overlooking Kampala, this palace is enclosed in a ring fence covering close to a thousand acres. Still present are the torture chambers inside which Idi Amin used to torture (using electric shock as well) any one perceived a political threat. The presence of human bones makes these chambers a living memory to those who lost loved ones during this era in suspicion that probably these are their remain. Still at the gate of this palace is a traditional fire source that has never burnt out since the inception of the Buganda monarchy/Kingdom and shall never stop burning least a king is dead. Here is a representation of all Baganda Clans and their respective role in this Kingdom since time immemorial as narrated by a royalist at this fire source. A mile away but directly positioned gate to gate is the Bulange-a parliament in which the Kabaka and his ministers have since old days sat to deliberate upon issues concerning Buganda Kingdom.
The Kabaka`s Lake:
The Kabaka's Lake is the largest man-made lake in Africa made by Kabaka Mwanga and was initially intended to connect to Lake Victoria as an escape route for the Kabaka in case of any attack to the throne but was not finished and only remained as a royal lake near the palace which is home to some birds and least a fishing sport as well as a leisure to many.
The Kasubi Tombs:
This UNESCO World Heritage Site was unfortunately burnt down in 2010 and is still in the process of restoration. It was the largest grass thatched structure in the world and the burial place to several befallen Kabakas/ Kings of the Buganda Kingdom.
Makerere University:
Makerere University was first established as a technical school in 1922. Today it is the largest institution of higher learning in Uganda and one of the most prestigious universities in the African continent.
Namirembe Cathedral:
The Namirembe Cathedral was originally built in 1903 by Baganda Kingdom Craftsmen as a large Grass thatched cathedral that was soon burnt down/ struck down by lightning but was replaced by the present dome structure. This beautiful structure sited on a hill and offers a fascinating view of Kampala central for both local and foreign visitors.
Rubaga Catholic Cathedral:
Rubaga Cathedral is the oldest Catholic Cathedral in Uganda. It overlooks the city and is a large complex that takes in various functions of the church and surrounded by beautiful trees plus flowers. It is also situated on a hill with a great scenery view of Kampala City.
The Baha'i Temple:
The Baha'I Temple is located on Kikaaya hill and oversees Kampala City. It is the only Baha'i Temple in Africa and this makes it a top tourist attraction. This park-like environment attracts many people who sit on the grass and have a peaceful moment or hold picnics.
Namugongo Martyr's Shrine:
This is a memorial place from where 22 young men/martyrs were burnt to ashes after rebelling against Kabaka Mwanga by praying with the Christian missionaries. Every 3rd June the Catholic Church and their counterpart of Anglican persuasion flock this place from all over Africa most of them on foot to commemorate this day in honor of their Religious heroes.
You will have lunch en route as the tour goes on upon your request.