White Water Rafting on River Nile in Uganda is one of the most exciting Uganda safari experiences you can have on a safari in Uganda. You may choose to do half day rafting or full day rafting depending your itinerary and budget. We recommend you go for full day rafting to get the real feel of the World's longest river.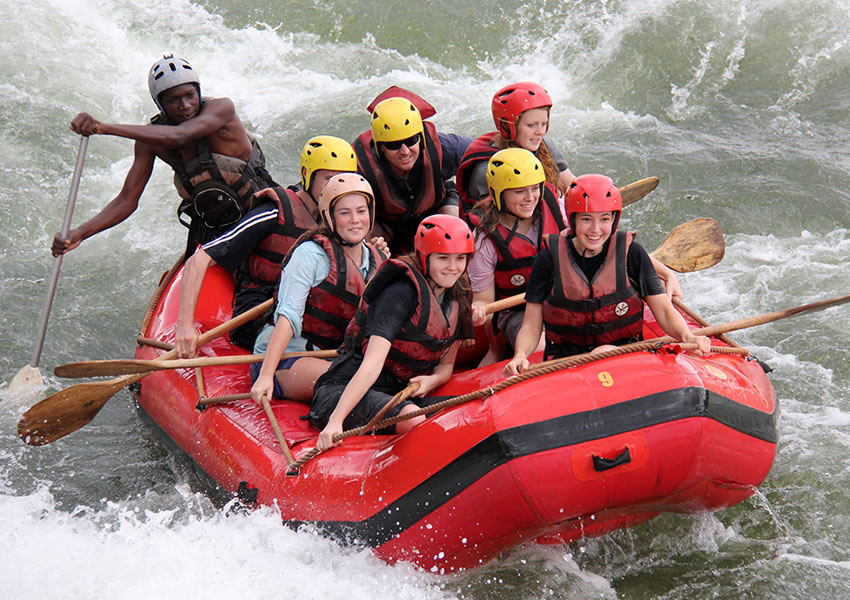 With company of expert personnel, you will cover an equivalent of 21 kilometers for a full day rafting experience on River Nile. You will pass through 4 big rapids in the morning and 4 other big rapids in the afternoon.
The guides will give you a complete drill before you head out to the river to ensure that you fully enjoy the experience and will be right with you every step of the way to ensure that you are safe throughout the entire voyage.
White water rafting in Uganda is best done in groups so we encourage you to come with your friends and family so that you share the memorable experience.
You will be provided with free photos of your rafting experience at the end of the day taken by an expert photographer who moves along in a separate kayak, so you don't have to worry about your cameras getting wet. If you have a waterproof helmet camera you can come with it. You will also be provided with video clips of your rafting experience at $45 per raft.
Contact Verdant Safaris for the most fun white water rafting on River Nile in Uganda.