Pian Upe Wildlife Reserve is the largest wildlife game reserve gazette in 1965 in the northern sector of the Karamojong sub region and is the second largest game reserve after Murchison Falls National Park. The game reserve receives rainfall only one season all throughout the year. The word 'pianupe' was derived from two pastoralist group of people that lived around the area gazette, 'pian 'refers to a clan in Karamoja that lived in Nakapiripirit district close to the headquarters of the game reserve they were originally cattle keepers while on the other hand 'upe'ment Kalenjin's that originated from pokot tribe in Kenya the two tribes have a history of cattle rustling from this is came up 'pianupe'.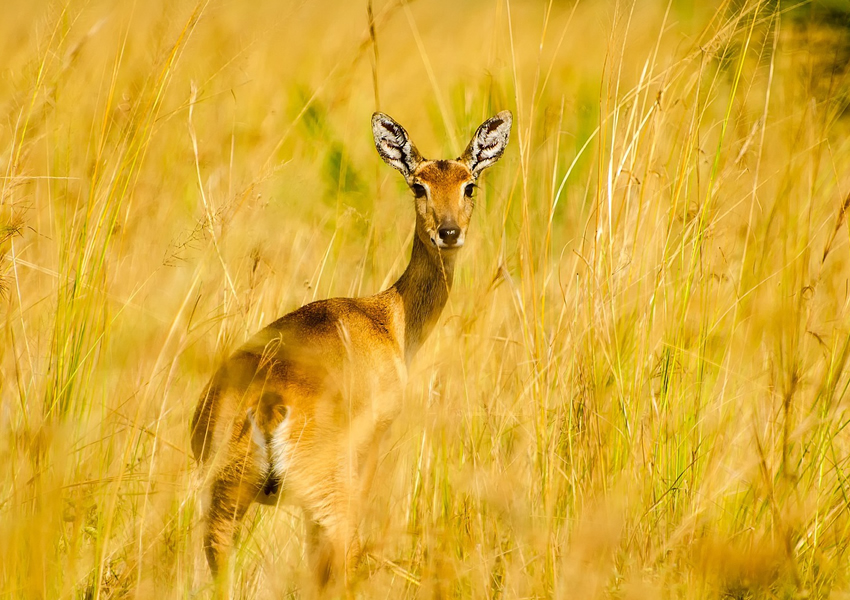 Pianupe wildlife game reserve is home to numerous mammal species common sights include lions, elephants, oribi, elands, cheetahs, buffaloes, significant reptiles like rock python, puff adders, harmless water snakes, geckos and over an approximate of 242 bird species recorded. Its dominated by a variety of tree species, like red acacia, dessert date, bush willows, harissona Abyssinia, red spike thorns, butterfly pea, shrubs and savannah grasses together with a beautiful landscape surrounded by mountains.
A traveler can extend their safari to a visit to pianupe when visiting eastern and northern Uganda to Sipi falls   in mount elgon and Kidepo valley national park, the best time to visit is during the dry season of December to February and late June to September the game reserve is accessible all year round however during the rainy season, the roads are in quite a poor bad condition and muddy it is advisable to carry sunscreen, repellants and boots for safety purposes.
The game reserve is part of the northern corridor of the four game reserves of Bokora, Matheniko, Kidepo, it is managed under mount elgon conservation area, during a visit to pianupe one can enjoy guided safaris on game drives, mountain climbing to the simple hills of mount Kadam, culture and ways of the people living around pianupe the Karamojong people have unique traditional marriages and weddings, caves and crafts enjoyable to see and buy craft and beads.
The game reserve is less crowdie and therefore a perfect destination for travelers who want to reach out to adventurous safaris with a less number of people.
The game reserve is located along Mbale –Moroto road 90 kilometers from Mbale. Pian Upe wildlife reserve is situated Northeast of Uganda mainly in the Karamoja region north of Mount Elgon a few kilometers from Chepsukunya trading Centre gives you to the entry point of the reserve. When on a wildlife or birding experience in Kidepo valley national park particularly Pian Upe or Mount Elgon national park, the major and nearby accommodations are the four bandas at the game reserve headquarters and others in the neighborhood.