Kigezi Wildlife Reserve, also known as the "Switzerland of Africa," is located in the western region of Uganda in the Rukungiri district, which is known as the "Land of a Thousand Hills." It was established in 1952 and is one of Uganda's oldest conservation areas. It is close to the Maramagambo Forest and Omuruyenje, and it is one of the most amazing places to visit while on a safari there.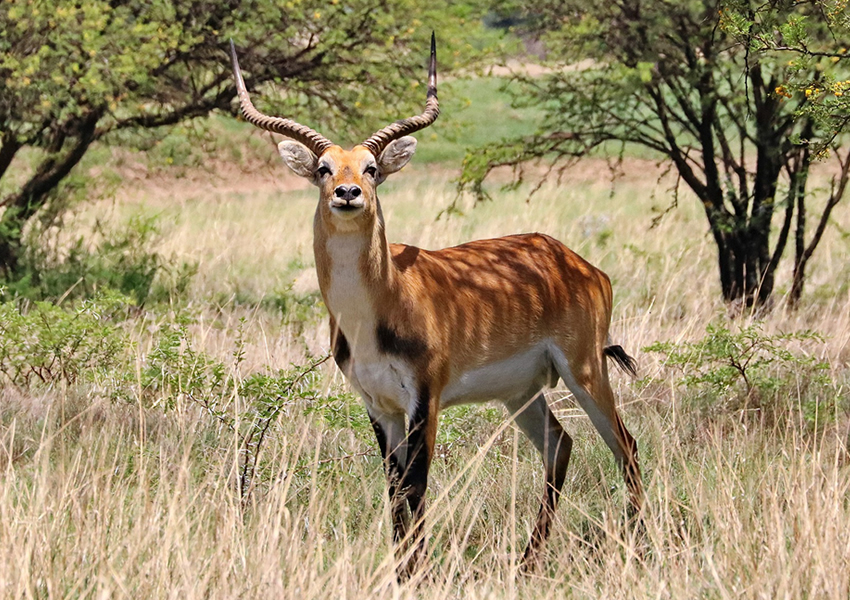 A protected area to the north of the Rwenzori Mountains National Park, the Kigezi Wildlife Reserve is home to a variety of animal species, including the giant forest hog, bush bucks, kobs, water bucks, antelopes, and a variety of bird species, including the hammerkop, red-faced barbet, and grey crowned cranes. It is the perfect location for individuals who want to visit Queen Elizabeth National Park and Maramagambo.
By the start of the rainy season, a large number of elephants migrate from the Bwindi plains in the Democratic Republic of the Congo and move south of Queen Elizabeth National Park, acting as a barrier between the Ishasha sector of the park and the Maramagambo forest. The wildlife reserve serves as a sanctuary for these elephants. One can actually take a side excursion to the Kigezi highlands, traveling through the stunning plantations of tea and agriculture as well as gorgeous rolling hills.
In order to participate in some of the activities offered within the game reserve, such as game drives, nature hikes, and birding, it is advisable to pack warm clothing, boots, and insect repellents. Just to make sure you're secure when visiting. Depending on your interests, any time of the year is the best time to contact Kigezi. The greatest time to view elephant migration is between March and April and October and November, which is the wet season. The ideal dry seasons for other animal species are late June to early September and December to February. However, because of Uganda's erratic weather, it could rain at any time.
Travelers who intend to include Kigezi Game Reserve in their itinerary will have the option of staying in Queen Elizabeth National Park or Rukungiri, both of which provide a variety of cheap lodging options, from luxurious to budget. Via the Kampala-Masaka route, it is about 318 kilometers from Entebbe.
In addition to seeing the Kigezi Islands, one can also go on a safari through a nearby national park or pay a visit to other wildlife reserves, such as Bokora, Bugungu, or Kyambura. There are ten national parks in Uganda, and each one is endowed with a unique set of sights.