Kigezi Wildlife Reserve lies in the western part of Uganda in Rukungiri district a land of a thousand hills, it's one of the most angelic places of Uganda nicknamed the "Switzerland of Africa" established in 1952 among the oldest conservation areas in Uganda close to Maramagambo Forest and Omuruyenzhe covering an area of 265 square kilometers it is one of the most amazing places to visit while on your safaris to Uganda.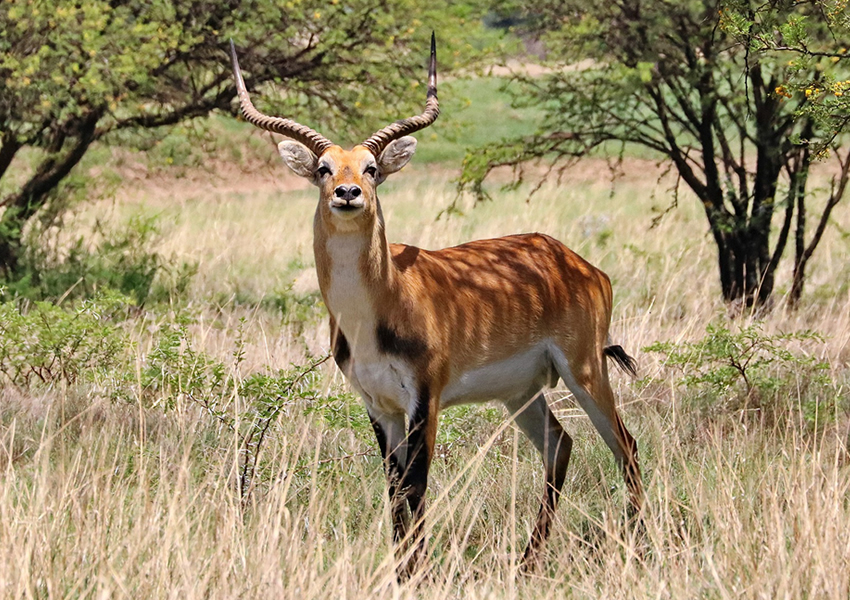 Kigezi wildlife reserve was established as a safe zone to the north of Rwenzori mountains national park characterized by open grassland, woodland and savannah vegetation and is home to different animal species like the giant forest hog, bush bucks, kobs, water bucks, antelopes and a variety of bird life like the hammerkop, red-faced barbet, grey crowned cranes in the game reserve, its strategic location makes it an ideal place for those who plan on trips to maramagambo and queen Elizabeth national park.
The wildlife reserve is a sanctuary to the numerous numbers of elephants that migrate from Rwindi plains in the democratic republic of Congo and south of queen Elizabeth national park by the beginning of the rainy season acting as a barrier to between Ishasha sector of queen and the maramagambo forest. One can actually have an adjoined trip through the kigezi highlands passing through the beautiful rolling hills, tea and farm plantations.
There are activities conducted with in the game reserve for example the game drives, nature walks, birdwatching it's advisable to carry warm clothes, boots and repellants when visiting just to make sure you are safe best time to reach out kigezi is all year round depending on your interest, you like to see the elephants migrate the best time is during the rainy season between march-April October –November, for other game dry seasons are the best December to February, late June to September however, Uganda's weather is unpredictable so it might rain anytime.
There are no accommodation facilities with in kigezi game reserve, travelers that plan to add this destination will have choice in either Rukungiri or Queen Elizabeth National Park there is plenty of affordable accommodation ranging from luxury to budget. It lies approximately 318 kilometers from Entebbe via Kampala-Masaka road.
Besides kigezi islands, one can have an additional visit to other game reserves for example bokoro game reserve, bugungu game reserve, kyambura game reserve among others or have adjoined safari to national parks Uganda has 10 parks each of the blessed with different features to see.