The Kyambura Wildlife Reserve is part of Queen Elizabeth National Park and is the second-largest conservation area in Uganda. It is a well-known tourist destination with a diverse eco-system and is home to several primate species, most notably the chimpanzee, who live in the heart of the rain forest. Visitors describe the reserve as the most special, uncommon, and exceptional part of Queen Elizabeth National Park.
The savannah that surrounds the game reserve serves as an essential water source for a variety of species. For the park, it serves as an oasis in the desert. It is the only location where animals can find water during the dry seasons. The reserve is perpetually green because water seeps out of the rocks.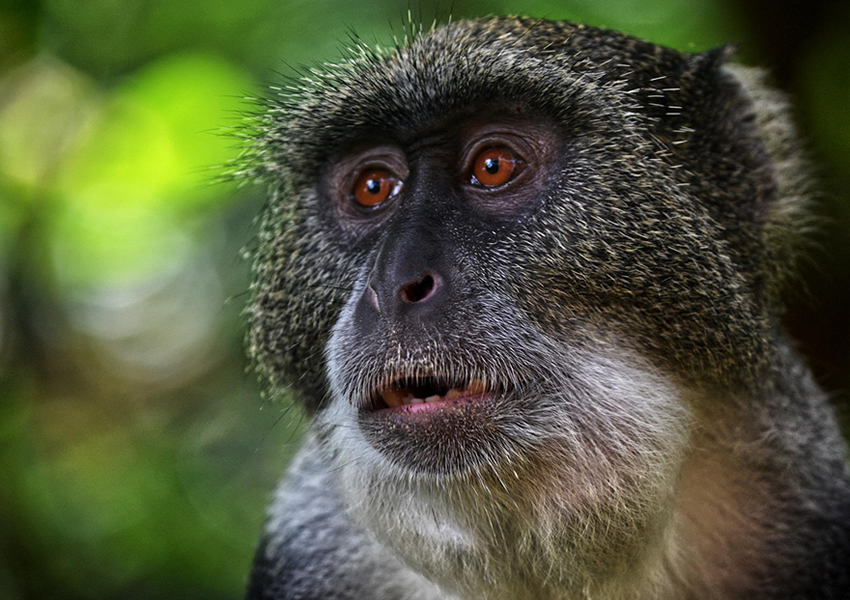 Chimpanzees that have been habituated can only be found in the game reserve in Queen Elizabeth National Park. They are sociable species imprisoned in this lost world and are intelligent. The chimpanzees were imprisoned here after it was cut off from the rest of the park more than 15 years ago. When they notice visitors nearby, they even frequently start to come down trees. This will provide you the ideal opportunity to get fantastic photos of the chimpanzees. Only the gorge is used for tracking.
Vervet monkeys, black-and-white colobus monkeys, baboons, red-tailed monkeys, giant forest hogs, and other primates can also be seen in the game reserve. The floor of this game reserve is also home to a variety of bird species, including the blue-headed bee-eater, falcons, African fin-foot, kingfishers, and lovely butterflies.
The Kyambura Wildlife Reserve creates a lovely border between the game reserve and Queen Elizabeth National Park. In fact, the majority of park visitors overlook the game reserve because it is a hidden gem that is best for experiential tourism. It is drained by a river that flows off the Kichwamba escarpment and into the Kazinga channel at Katunguru.
After the lions that climb trees, the chimpanzees in the gorge are Queen Elizabeth National Park's second most popular attraction. The Kyambura lies on the park's northern edge, extending over 16 km south of Lake George, about 7 hours' drive from Kampala. There are a variety of lodging options, from luxurious to modest, including park view lodge, king fisher camp, buffalo safari lodge, among others.
The park is open all year round, but December to February and late June to September during the dry season are the best times to visit. For safety reasons, it is advised to bring boots, repellents, long sleeve shirts, and pants.
One must visit the gorge while visiting Queen Elizabeth National Park because it is a special area that is isolated from the rest of the park. You will also have the opportunity to see chimpanzees and tree climbing lions in the same conservation area, as well as other animals like elephants, bushbucks, and waterbucks.