Kabwoya Wildlife Reserve lies between Kibale Forest National Park and Murchison Falls National Park covering an area of about 87 square kilometers of the protected land with magnificent views gazette in 1980 and became a wildlife reserve by the 2002. The game reserve is often forgotten by tour operators and yet it is amazingly beautiful and unexplored besides the Kibale Forest National Park and Murchison Falls National Park.
Kabwoya lies in the western side of the Albertine rift valley between the angelic blue mountains of Congo and lake albert and during the 1960s it used to be a controlled Hunting site not until poaching became an issue which lead to great reduced numbers of wild life in this area and pressure from humans searching for land to graze cattle and cultivation. Today not so many people actually know about Kabwoya.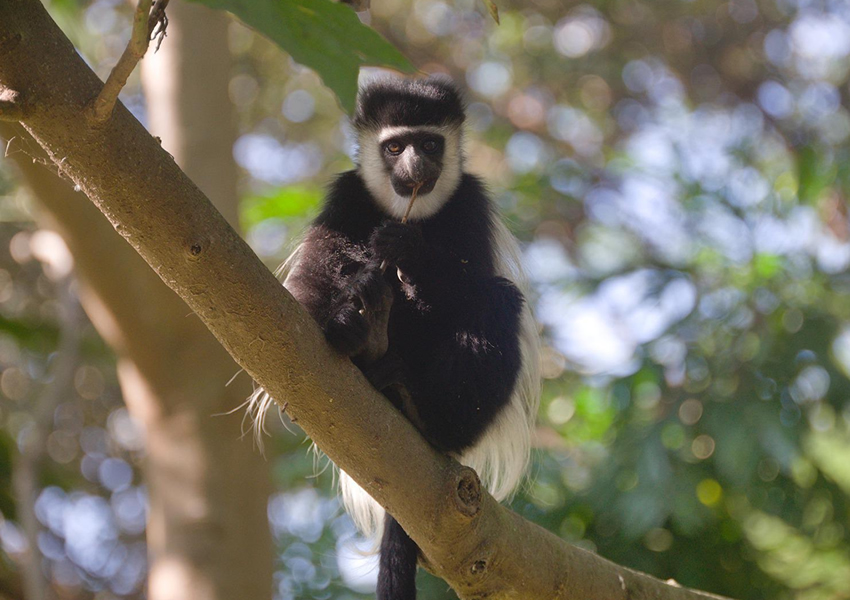 Kabwoya is the newest of the game reserves in Uganda it's one of the most beautiful places lying between the bunyoro escarpments tourists commonly miss out on the beauty prevailed in the game reserve especially the blue mountains in Congo. The situational loss of animals greatly improved when the area was gazette and the Uganda Wildlife Authority translocated animals that used to live here back to their homesteads and animal population has greatly improved.
The game reserve is so far home to impala, bush bucks, kob, duikers and hartebeest that originally were residents here in the 1960s, there are also a few primates sited along the cliffs like black and white colobus monkey, chimpanzee, baboons around in the forest along the hoywa and wamabaya rivers and home to over 400 bird species, one can decide to do a mini primate walk in the game reserve, game drives, fishing, bird watching and fossil hunting. Fishing activities are conducted from lake Albert where tourists can be able to catch fish from the water as big as they can half or full day fishing adventures can be organized on a motorized boat
Besides Lake Mburo National Park, Kabwoya Game Reserve is another place where one can do safe horseback riding safaris this enables you to get into close contact with the wildlife and explore more adventure within the game reserve.
Kabwoya Wildlife Reserve may not be the best for wildlife but it's the best heaven piece one can ever imagine finding, so beautifully made with eye catching environment around the game reserve, one can have an adjoined journey to Murchison Falls National Park stopover at the game reserve and then proceed to Kibale Forest National Park.
The game reserve is located in western Uganda approximately four hours' drive from Kampala via Hoima road, there is available accommodation in the game reserve for example the lake albert safari lodge, cottages on the cliffs overlooking the beautiful blue mountains across the lake in the  Democratic Republic of Congo.