Uganda is a haven of birds and bird watching in Uganda is a very popular tourist activity. Birds are everywhere even within the surroundings of Uganda's Capital City (Kampala) the country records more than 1000 species that have been seen migrating all throughout the year from one location to another.
The best birding spots cover most Ugandan National Parks and these include Bwindi Impenetrable National Park, Kibale Forest National Park, Mgahinga National Park, Murchison Falls National Park and Queen Elizabeth National Park and other parks are Nile River in Jinja and the Entebbe Mabamba Swamp. Uganda is aa land locked country in eastern Uganda commonly termed as the pearl of Africa, it a has vast vegetative cover ranging from open savannah grassy lands, woodlands, montane forest, tropical rainforests, heath and moorlands all of which act as habitats to several bird species, animal and plant types. Uganda is a paradise of birds the ancient forest is perfect for bird stay and the biodiverse regions are quite more complicated to reach.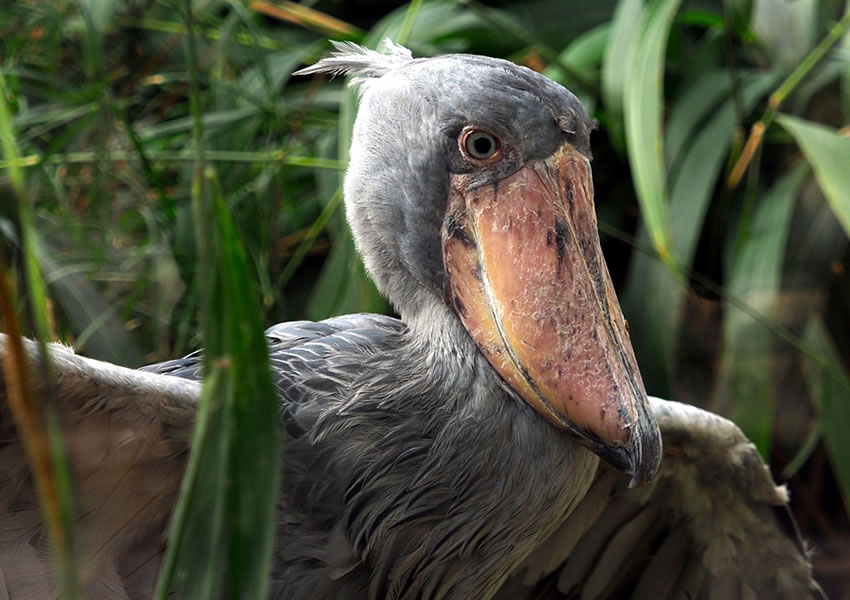 Bwindi Impenetrable National Park is not only famous for mountain gorillas but a great birding spot, Bwindi is a bio-diverse ecosystem with 320 Bird species, 23 of which among the listed kinds are endemic to the Region. Bwindi Impenetrable National Park is divided into four parts which are Ruhija, Nkuringo, Buhoma and Rushaga.  The African Green Broad bill is the only endemic species found at Ruhija in the whole country, endeavor not to miss out on the destination visit for bird watching in Uganda. Other birds include the African Wood Owl, Rwenzori Night Jar, Black Bee eater, Western Tinker Bird, Dwarf Honey guide, Bar Tailed Trogon, Handsome Francolin, Mountain Yellow Warbler, Kivu Ground Thrush, Red Throated Alethe, Yellow Streaked Green Bull, Red faced Woodland Warbler, Chestnut Throated Apalis, Collared Apalis, Yellow Eyed Black Fly catcher, Rwenzori Batis, Stripped Breast tits, Red Fronted Ant Pecker, Dusky Twin spot. The mist of sights is very interesting as you feel each of them making sounds and echoing in Forest areas. They build nests up with the Forest Canopy. Birds are very abundant several species mixing up in feeding flocks, the main birding trails of the forest are in the bamboo zone, the Mubwindi swamp, Ruhija trail, the water fall trail in Buhoma.
Kibale Forest is the largest of the forest covers in Kabarole District, best fitted for Birds, the National Park hosts 13 kinds of primates highlighting the Chimpanzees, and it is home to 350 Bird species, six of which are endemic to the region. Birds can be spotted on a guided nature walk led by a Range Guide through the forest. Bigodi Swamp area is a destiny for beautiful birds, the sanctuary has 138 Species that can easily be seen on a trail walk, key species sighted include African Pita, Purple Breasted Sunbird, Black Bee eater, Yellow spotted nicator, Black Bee eater, Green Breasted Pita, Little green bul, Black eared ground thrush, Yellow rumbed tinker bird, blue chested King Fisher and others at most sighted alongside Primates for example Olive baboons, Black and White Colobus Monkey, White cheeked (lhoest) monkey and Blue Monkey to mention a few.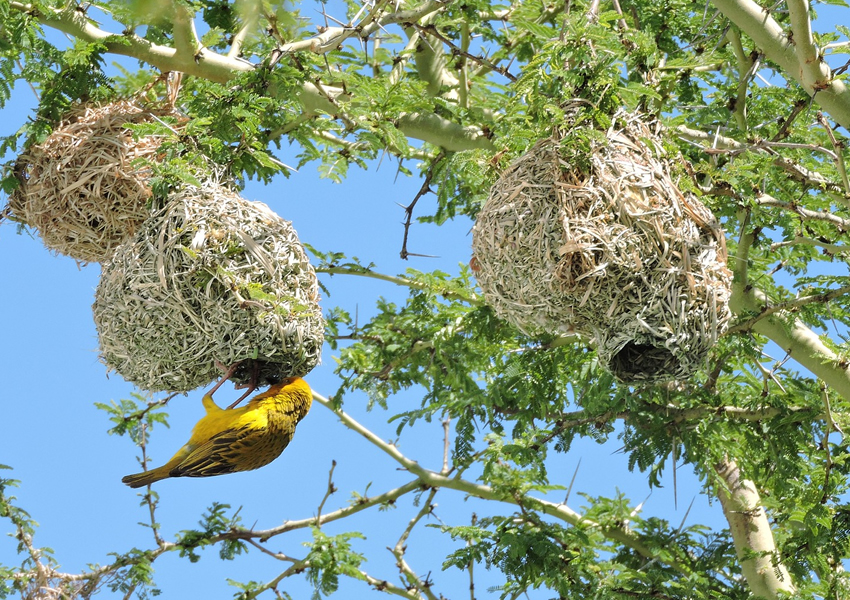 Murchison Falls National Park is Uganda's first area to be protected and oldest, it is famous for the mighty Murchison Falls and it is a unique park to find all the Big four(Lions, Elephants, Buffalo, Leopard) stretching along the floor of the great Albertine rift valley region, because of its strategic location the Northern park is divided by the Victoria Nile and there are many bird species both at the southern and Northern banks. The Key bird species include African Darter, Yellow Billed Stock, White Faced Whistling Duck, Secretary Bird,Osprey, Martial Eagle, Denhan's Bustard, Rock Pranticoles, Black headed Plover, Long toed Plover, Hugli's Francolin, Giant King Fisher, Abyssinian ground horn bill, long tailed Night Jar, Yellow Fronted tinker bird, Red throated Bee Eater, White Faced Black chat, Scared Ibis, Grey headed Bush Shrike, the banks of the Nile are habitant to the Famous Shoebill Stock.
Queen Elizabeth National Park is located along the floor of the great Albertine rift Valley. Birding in this National park is incredible because it has the largest range of habitats ranging from Wetlands to Savannah Woodlands to Forests and finally to Lowlands. The diversity covers more than 600 species and it's the second biggest protected national park after Murchison Falls national park, majority of the birds here are a must see in any birding East African Safari. Most concentration of the park area is the Kisenyi Area which is a habitat to many bird species and these include Plamnut Vulture, Long Created Eagle, Grey Krestrel, African Crake, Blacked Tailed Bustard, African Wattled Plover, Martial Eagle, Crowned Plover, White Tailed Lark, and Black Headed Gonolek. Another location to lookout is the Mweya Peninsula between the Kazinga Channel and Lake Edward which also has a variety of bird species such as Morning Dove, Swamp Night jar, Grey Headed King Fisher, Pygmy King Fisher, Nubian Woodpecker, Red Chested Sunbird, Lesser Marked Weaver, Slender Billed Weaver.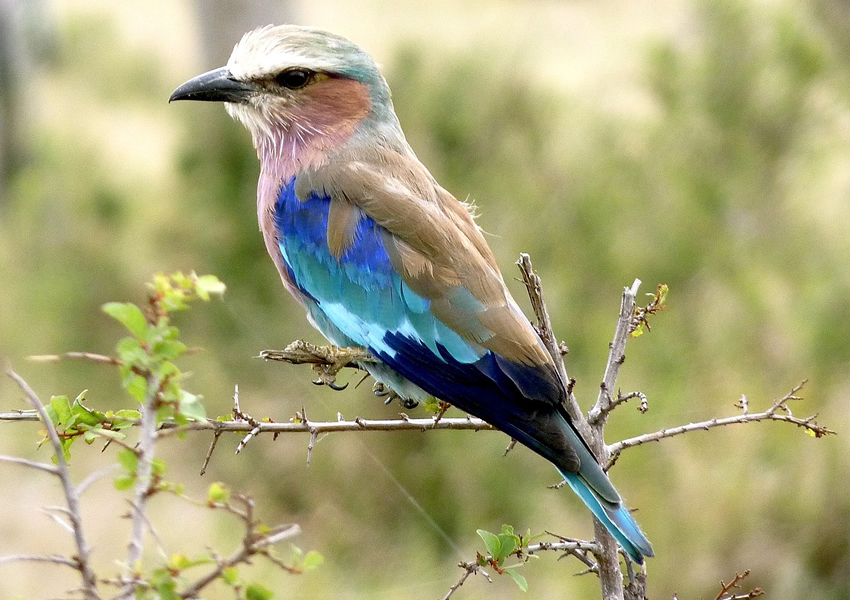 Mabamba Swamp suited in Entebbe a good destination for birding Safari, it is one of Uganda's sought destination located east of Entebbe along the shores of Lake Victoria filled with Marshy Payrus and Water Plants. This swamp is an important Birding destination and can be accessed by a number of routes from Kampala. There are 300 species of birds the wetland hosts, and birding is done on a motorized boat. Many flock migrants come in the months of October and March, Mabamba is a home to many endangered species, other birds include African pygmy goose, Grey Crowned Crane, Black Heron, Blue cheeked Bee Eater, Common Squacco Parrot, Common Bulbul, Malachite Kingfisher, Little egret, Red Headed Love Bird, Pied wig tail, Shinning Bul kingfisher, Green cormorant, Purple Heron, White throated Bee Eater, Yellow Backed Weaver, Yellow fronted tinker bird, Harmer Kop, Ross Turaco, Great white Pelican.
Mgahinga National Park is smallest of all Uganda's protected areas covering an area space of 33.3 square kilometers, it is home to Nyakagezi Gorilla Family and the only place to find golden Monkeys, the national park is the continuation of the great Virunga Volcanoes tipped between the border of Democratic Republic of Congo and Rwanda. There are number of guided forest walks and Hikes allowing to see many species which include Dusky Turtle dove, Rwenzori Turaco, White Starred Robin, Graver Warbler, Rwenzori Batis, Strange Weaver, Shelley's Crimson, Crimson Wig, Yellow Eyed Black flycatcher, colored Apalis, Dusky Long tailed cuckoo among others. Excellent viewpoints include the community area, gorge trail, and the bamboo trail along this area is there are high chances of meeting the golden monkey during bird watching in Uganda.

Nile River is one of the longest rivers in the world and a great point to see birds in Jinja, boating along the Nile will give an incredible view of birds and key species include the Rock Pratincols, Great Blue Turacos, African Open billed stocks, Giant Kingfisher among other birds, besides birding one can enjoy the beautiful sceneries tubing along the Nile, Boat cruise to the source of the Nile, Sun downers, and Quad Biking.
Lake Mburo National Park is best visited by travelers who actually want a place close to a town area, it is the most closed place to Uganda's capital Kampala, Lake Mburo National park is home to several animal and plant species, it is a major top birding spot, the marshy areas of miriti and Rubanga forest are key habitats, bird kinds include the Red Faced Barbet, White Headed Barbet, Green wood Hooper, Common Scimitabili, Yellow Breasted Apalis, White Winged Tit, Fin footamong others. They are spotted in marshy areas and forested areas, viewing is a done on foot or using cars. NOTE: Endemic species is the Red Faced Barbet.
Uganda has a diverse eco-system top famous for safari activities, bird species mainly migrate from the shores of Lake VictoriaUganda's largest water body locally termed as Lake Nalubale, the source of the Nile and the Albertine great rift valley region. There are top 10 bird kinds most travelers look out for while on their safari to Uganda these include, the rare shoebill stock, the great blue turaco, The Shelley'scrimson wig, standard winged night jar, the short tailed warbler,the African green broad bill, The African green breasted pita, the Doherty bush shrike, the bar tailed trogan, the black breasted barbet, each of which presents a different character living in unique habitats of the country's top conservation areas.
The top most eight birding spots in Uganda are not the only places to see birds in Uganda, there are many more areas, implying that wherever you reach is birds in fact an experienced bird watcher in the country can spot up to 100 bird types just in one day. Examples of common places to see birds include the Lutembe bay, (it is on the Lake Victoria basin home to migrants and indigenous species hosting up to 200 members 26 of which are migratory including the African green pigeon, golden weaver, and the African pygmy kingfisher), the Budongo forest also known as Mahogany forest, (part of Murchison falls national park home to over 250 bird species, like the chocolate backed king fisher, blue throated roller, white thigh hornbill to mention few), the Ziwa Rhino Sanctuary home to the famous shoebill stock, and only place to find white rhino in Uganda, you will spot the African fish eagle, and African broadbill birds, the Enchuya forest(has over 150 species birds 18 of which are endemic to the region for example the mountain masked Apalis, dwarf honey guide, bush shrike), mountain Rwenzori national park can too be considered for birding safaris in Uganda.
Uganda birding tours take place all throughout the year, best during the months of October to November because of the migratory species that come to the national park from different areas of the world, however this weather can be challenging for Uganda climate cannot be predicted one minute it is raining the other it is shining, in most parks birding is done during the dry season because of park accessibility but the most ideal time is in the month of September when there is abundant food and little rainfall, birds are best trucked early morning and in the late evening.
It is advisable to carry along important instruments to make your birding safari very memorable in Uganda, carry long sleeved shirts and blouses, hand gloves, waterproof covers for phones and cameras, binoculars, boots, hats, sunscreen, and many more other items of personal nature, birding tours can be combined from one destination to another as an experience tour consultant will guide you through the best handpicked routes and important places to sight birds in Uganda.
Besides bird watching in Uganda, there are many tours for this destination including the chimpanzee tracking, gorilla trekking safaris, cultural tours, biking safaris, with in these incredible safaris, are activities like game drives, Rhino tracking, horseback rides, boat cruises, guided nature walks, mountain climbing and hiking in conservation areas. These activities can be combined together with birding safaris to have the best of Ugandan trips. And it all depends on the number of days you might want to spend here.
The birding spot areas take different kilometers to reach each particular destination passing through beautiful small towns, hills, banana and tea plantations, the views of Uganda destination are beautiful, a cool weather all throughout the year, these are found by road using safari cars or charter flights can be organized from Entebbe or Kajansi in Kampala to an area of your choice especially the protected conservation national parks. There is available accommodation ranging from luxury to the best budget facilities, most of these are eco-friendly and within the park area. There is a small fee on park entrance for birding tours, or even on boat cruises and guided nature walks.