Kibale Forest National Park is strategically placed in the western part of Uganda having a large number of wildlife species, it is home to 13 primate kinds including the chimpanzees, black and white colobus monkey, red tailed monkey, olive baboon, blue monkey, white cheeked monkey to mention a few, the forest has the largest cover in Kabarole district, trees display a closed canopy making it very angelic not a one place not to miss on a Ugandan safari.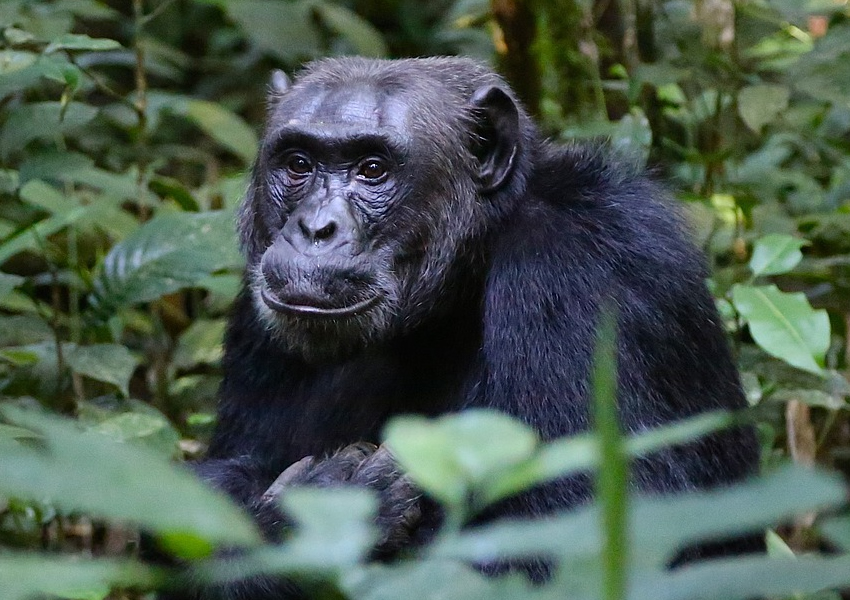 Itinerary overview
Day 1:Kibale forest national park drive
Day 2: chimpanzee tracking and Bigodi swamp walk
Day 3: Drive to Kampala
Detailed Itinerary.
Day 1: Kibale Forest National Park.
Kibale forest national park is a 5 hours' drive from Kampala driving through small beautiful towns, hills, and plantations, the park is in the western part of Uganda covering 766 square kilometers, it harbors some of the endangered species, chimpanzee share 98% of human DNA with the ability to use tools. Kibale Forest National Park guarantees 90% chance of seeing the chimpanzee.
Dinner and stay overnight at
Luxury: Primate Lodge | Crater Safari Lodge.
Day 2: Chimpanzee Tracking and Bigodi Swamp Walk.
Chimpanzee tracking takes place in the morning from 8 am beginning at the Kayanchu visitor center, tracking takes 2-4 hours and is led by the Uganda wildlife park ranger, lookout for other primate species like the black and white colobus monkey, olive baboons, red-tailed monkey, on a chanced day you may meet forest elephants although they live deep within the park and are rarely seen returning to the lodge for a hot lunch and an afternoon swamp walk in Bigodi viewing more mammals, birds and beautiful butter flies.
Accommodation.
Luxury: primate lodge| crater safari lodge
Day 3: Transfer to Entebbe International Airport.
Following breakfast, you will be transferred to Entebbe to catch your flight, stopping over at the equator for pictures and later continue for departure.
Tour includes
Chimpanzee permit.
4*4-wheel car drive.
English speaking guide.
Water for high land areas.
Meals and drinks as stipulated in the itinerary.
Excludes
Meals and drinks not included in the itinerary.
Health insurance.
Visa and air tickets.