White water rafting is one of the most adventurous Uganda tourist activities. In Uganda, White Water Rafting is done on River Nile. During full day rafting, you will experience up to 8 water rapids which will make the rafting experience more interesting. You will be provided with rafting gear and each raft will have an expert on it to assist with navigating the rapids. Contact us to book this 1 Day White Water Rafting Tour on River Nile and be ready to have a memorable experience while on your Uganda Safari.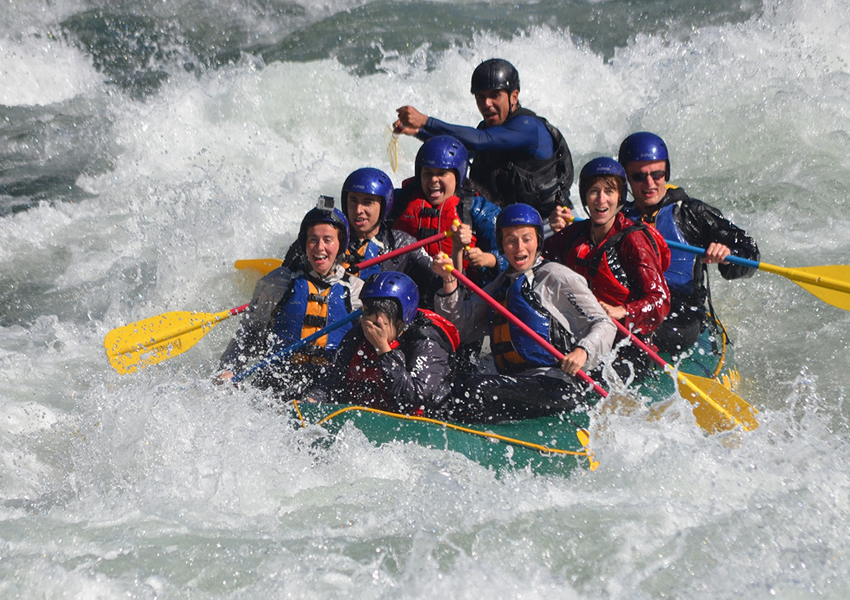 Detailed Itinerary of the 1 Day White Water Rafting Tour on River Nile
You will have an early morning breakfast from your hotel or place of residence in Kampala and then meet up with our driver/guide who will take you on a 2 hour journey to Jinja. You will enjoy en-route views of lush green vegetation of Sugarcane fields as well as the Mabira Forest, Uganda's largest rainforest.
You will meet up with the rafting team in Jinja and then drive to the starting point. Upon arrival, the rafting team will give you a detailed briefing about the rafting exercise and how best to stay safe throughout the rafting exercise.
You will then head out to the river and be taken through a complete drill of how the rafting exercise might look like and how to go about different scenarios while on the river.
After the drills, you will begin the rafting journey together with the professional expert rafters whose job is assist in navigating the heavy water rapids. A number of Kayaks will follow you to make sure that you stay safe.
Enjoy the breathtaking beauty of the Pearl of Africa and marvel at the different bird species hovering about during your rafting experience.
Upon your arrival at the finishing point, you will be treated to a cold Nile Special Beer and some snacks.
You will also be given free photos of the entire rafting experience so there is no need to bring your own cameras except if you have waterproof cameras that can be mounted on the rafting helmets.
Your driver/guide will then be ready to transfer you back to your hotel in Kampala arriving in the evening.