This 1 Day Mabira Forest Tour offers you a unique experience in Mabira Forest- the largest tropical rain forest in the central region of Uganda. Marvel at the mysterious Ssezibwa Falls believed to have been born by a human being and bask in the thick canopy forest as you watch different species of birds and different kinds of flora and fauna while on this 1 Day Mabira Forest Tour. Contact us to book this Uganda safari today.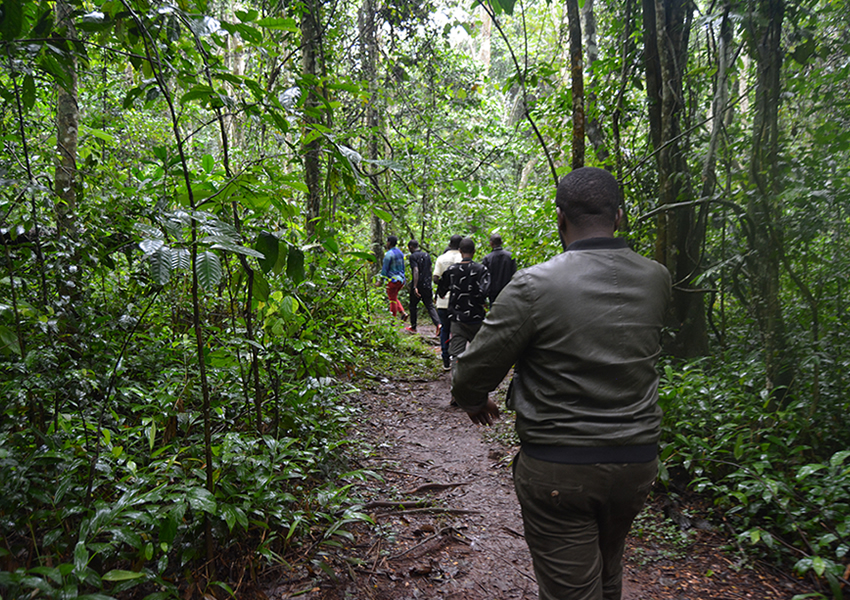 Detailed Itinerary
After your early morning breakfast at your hotel in Kampala, you will meet with our driver/guide who will transfer you to Mabira Forest via Jinja Road. You will enjoy en-route beautiful scenery of lush green verdant landscapes of sugarcane and tea plantations.
You will make your first stop at Ssezibwa Falls to be fascinated by the beauty and history surrounding this important Buganda Kingdoms' treasured site.
You will then proceed to Mabira Forest and go on a forest nature walk on which you will be likely to encounter monkeys, varieties of birds, butterflies and unique plants.
You will have your lunch from Mabira Rainforest Lodge as you breathe in the natural fresh air from the forest.
Relax and enjoy the peaceful quite ambience around the forest and take photographs. Later, take a community walk tour to meet the locals. Remember to get yourself a nice piece of one of the region's crafts as you head back to Kampala.
End of the 1 Day Mabira Forest Tour