Explore Entebbe which was once Uganda's colonial capital on this 1 Day Entebbe City Tour. Most visitors into Uganda pass through Entebbe after landing at Entebbe International Airport. Entebbe is adjacent to Lake Victoria and has got cool breezes from the lake, beach palm trees, state-of-the-art accommodation facilities and great places to visit including the Uganda Wildlife Education Center.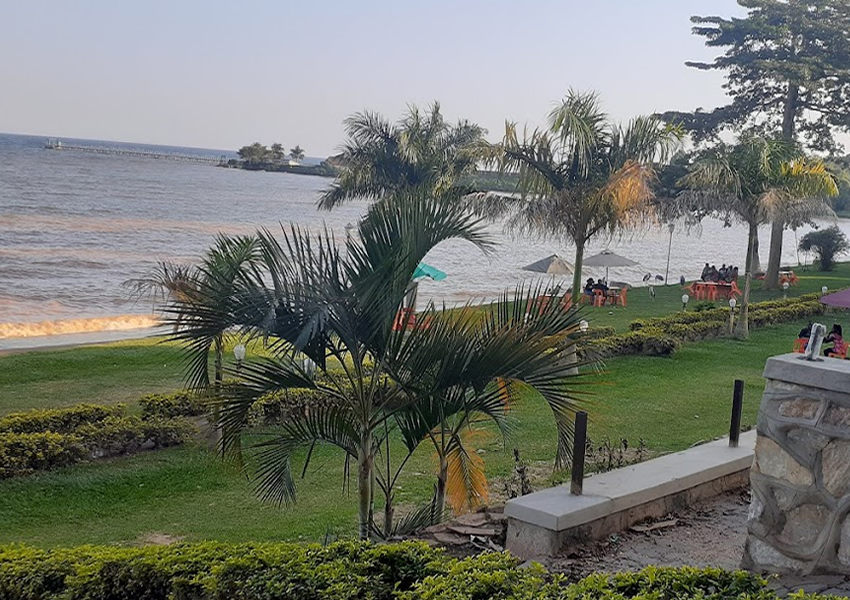 This 1 Day Entebbe City Tour begins with an early morning breakfast at your hotel in Kampala, after which our driver/guide will transfer you to Entebbe which is about 1 hour away. You will make a stop in Entebbe town and visit the Entebbe Botanical Gardens located on the shores of Lake Victoria with some unique plants as well as primates. Take a stroll on the white sand beach while you are at it.
In addition to primates, Entebbe Botanical Gardens has got a variety of bird species that you can watch while basking in the cool breeze of the lake as you watch fishermen cast their nets.
You will enjoy your lunch from under the large palm trees and you will choose between local Ugandan dishes and Intercontinental dishes which you will wash down with a refreshing drink.
In the afternoon, you will explore the Uganda Wildlife Education Center (UWEC) also known as Entebbe Zoo where you will see plenty of animal, bird and plant species. Wild animals at the Uganda Wildlife Education Center include; Lions, Rhinos, Elephants, Leopards, Cheeters, Antelopes among others. There are also plenty of bird species including the rare Shoebill Stork.
You will then drive to Imperial Resort Beach in Entebbe which is adjacent to a Five-Star hotel. Take a walk on the best white sand beach in Uganda and bask in the warm African sun. There are bars at the beach should you need a drink. Enjoy the cool breeze of Lake Victoria and watch water birds hover about.
If you so desire, you can swim in the lake or just relax by the beach as you dance to local Ugandan music playing at the beach while enjoying a beer. If you are interested in taking a boat cruise on the lake, that can also be arranged.
The 1 Day Entebbe City Tour end about 7:00pm after which our driver/guide will drive you back to your hotel in Kampala. Contact us to book this excursion in Uganda.