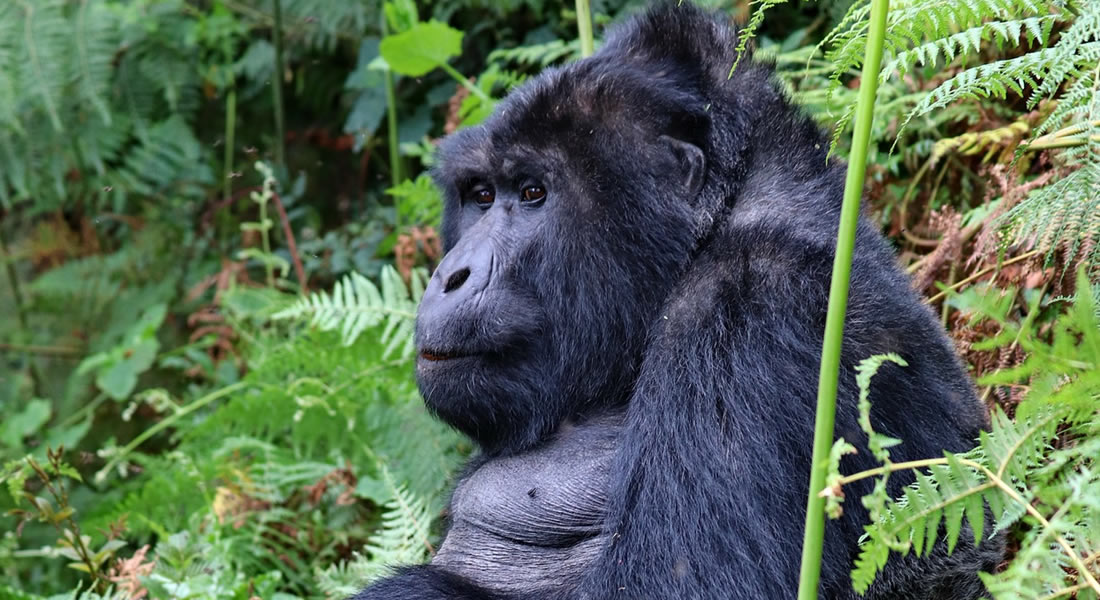 Bwindi Impenetrable National Park is a bio diverse mountainous area in the south western part of Uganda. It was gazette in 1942 as a forest reserve and upgraded to bwindi impenetrable national park in 1992 and recognized as a world heritage site in 1994.in the local language "bwindi means impenetrable, it is a home to many of the world's remaining mountain gorillas which Feed on roots, leaves, and fruits from the parks many trees and fern species. The forest is almost impassable and is recorded as one of the oldest and virgin forests it is the only park in the whole world that Mountain gorillas Co-exist with the wild chimpanzees. The park receives approximately 15000mm of rain every year and almost all the time its altitude ranges between 1106 and 2607 with the lowest point located to the north (buhoma) and the highest point in the southern section bwindi in rushaga and nkuringo.
Bwindi impenetrable has several gorilla families located in different sections of the park. Three gorilla families are in buhoma and these are mubare, habinyanja and rushegura, Ruhija side has Oruzugo, bitukura and kyaguriro, nkuringo side located in the south part of bwindi has one gorilla family known as nkuringo while rushaga in the south as well has mishaya, nshogi, busingye, bweza, and kahungye. It has 11 habituated gorilla families and more than 350bird species recorded up-to-date. Gorilla tracking is a caption and unforgettable experience with return visits to the national park.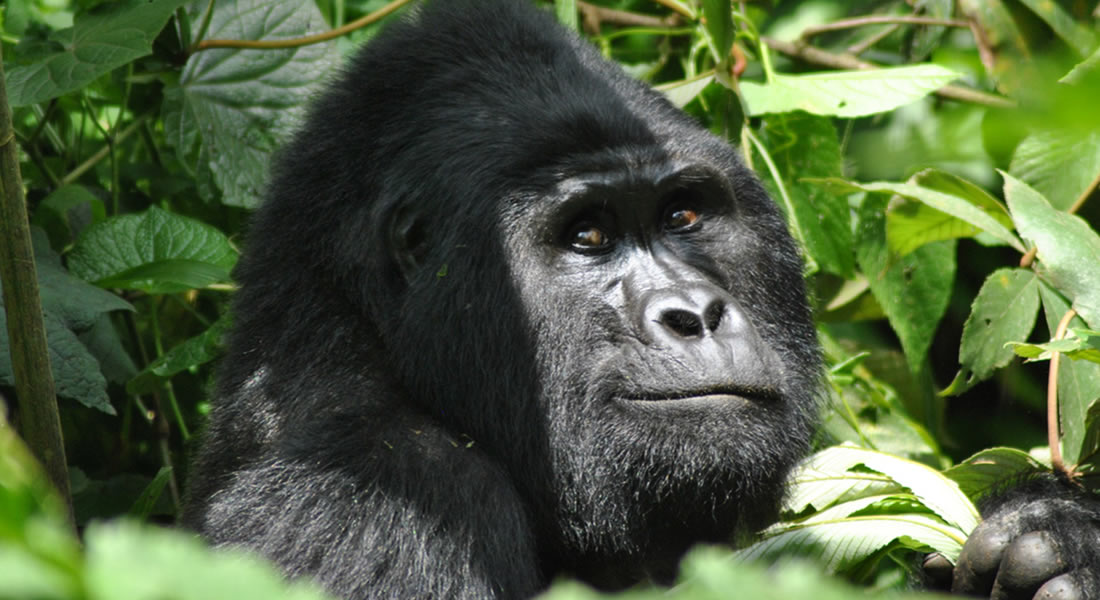 Gorilla tracking permits need to be bought prior to the tracking by booking directly with a reputable travel agent or at the Uganda wild life authority. Only eight visitors are allowed to view the gorillas for an hour per day participants must be 15years and above, tracking can last for a few hours depending on how far the gorilla group has moved. Numbers are restrictedto protect the endangered gorilla families.
Gorilla Habituation in Bwindi Impenetrable National Park was introduced.it is a new gorilla tracking experience taking place only in the southern part of the park. The habituation is a four hour gorilla trek which was introduced in 2014 to cater for the tourists that have less time but want to spend more time with the mountain gorillas. During the gorilla tracking, Uganda wild life authority put rules and regulations to follow before you set off, do not visit gorillas when you have a cold or an infectious disease, human waste should be buried 12feet under the ground, maximum number of tourists is eight. When with the Gorillas, stand 7m away from them, if you must sneeze turn away from the animals, visits are limited to one go our per day per gorilla group.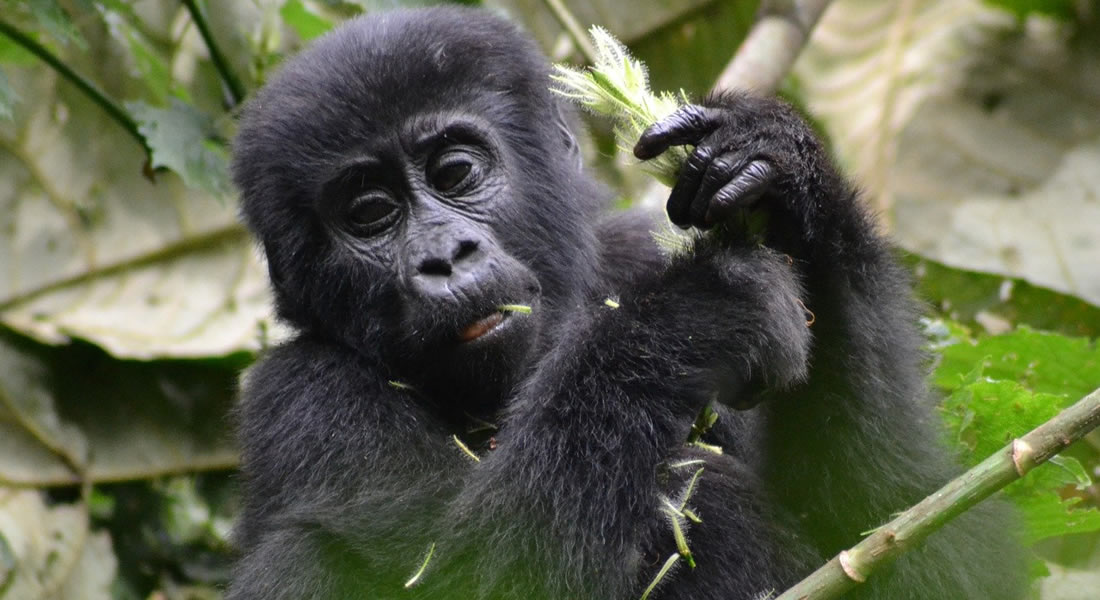 The park lies in the south western part of Uganda 540km from Kampala, the journey takes 8hours excluding rest stops passing via Kabala and Kisoro ,the 80km section is between Kabala and Kisoro winding a mountainous drive on murram that takes at least 2 hours. Chatter flights can be organized from Entebbe or Kampala Kajjansi to Kisoro airstrip. A good number of accommodation is available in the north part east and south of the park for example gorilla forest camp, Bwindi Volcanoes Lodge, Silverback Lodge, Mist Camp, Nkuringo Gorilla Camp, Buhoma Safari Lodge, Gorilla Safari Lodge, among others.
Seeing these strong brown eyed primates is unforgettable that one wouldn't love to miss its interesting and an exciting experience to meet the ultimate mountain gorillas.